Workforce Training And Consultation
Weitzman ECHO(Extension for Community Health Outcomes) provides specialty support for primary care providers seeking to gain expertise in the management of certain complex illnesses and conditions.
National Training and Technical Assistance Partnership
Funded by the Health Resources and Services Administration (HRSA) as the organization responsible for The National Training and Technical Assistance Partnership (NTTAP) on Clinical Workforce Development, Community Health Center, Inc. (CHC) and its Weitzman Institute provides a model of free technical and training assistance to Federally Qualified Health Centers (FQHCs) across the United States.
This free training and technical assistance is data driven, cutting edge and focused on quality and operational improvement to support health centers and look-alikes. CHC and its Weitzman Institute specialize in providing education and training to interested health centers in Transforming Teams and Training the Next Generation through:
National Webinars 


Activity Sessions for groups of health centers in which CHC will provide guidance and consulting on specific topics related to FQHCs' objectives

To register for upcoming webinar activity sessions, please visit the Weitzman Education Platform.


Learning Collaboratives with intensive coaching designed to efficiently move participating FQHC's from planning to implementation of replicable models.

2022-2023 Learning Collaborative Applications will open in August 2022. For more information, contact Meaghan Angers at

[email protected]





CHC's NTTAP will provide free T/TA to FQHCs in the following priority areas:
Developing highly trained clinical care teams that will increase access to COMPREHENSIVE PRIMARY CARE services
Responding to HRSA's plan for ending the HIV epidemic by addressing the emerging issue of HIV PREVENTION
Developing sustainable models for HEALTH PROFESSIONS TRAINING 
Establishing POSTGRADUATE RESIDENCY AND FELLOWSHIP PROGRAMS
Enhancing and advancing a model of high performing TEAM BASED CARE in FQHCs
National Learning Library
CHC has curated a series of resources, including webinars to support your health center through education, assistance and training.
To learn more about the NCA and its programs or to request T/TA from CHC, Inc. email us at  [email protected] or at:
Project Director/Co-PI

Amanda Schiessl

Project Manager

Bianca Flowers

Project Specialist 

Meaghan Angers
For more free T/TA resources, check out the Health Center Resource Clearinghouse  which addresses the competing demands placed on a busy public health workforce by providing a broad framework of resources, tools, and supports to facilitate professionals' ability to access and utilize critical resources.
This project is supported by the Health Resources and Services Administration (HRSA) of the U.S. Department of Health and Human Services (HHS) as part of an award totaling $1,532,933 with 0% financed with non-governmental sources. The contents are those of the author(s) and do not necessarily represent the official views of, nor an endorsement, by HRSA, HHS, or the U.S. Government. For more information, please visit HRSA.gov.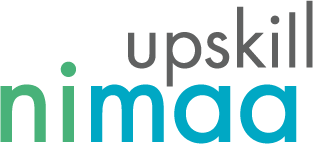 UpSkill NIMAA provides practicing Medical Assistants with next-level training and expertise to excel in high-performing primary care teams. Participants learn at their own pace through an online platform that is user friendly, secure and HIPAA Compliant. Participants can be enrolled in scheduled cohorts with an instructor or the course can be taken on-demand for more flexibility.
Weitzman Institute's learning collaboratives are designed to efficiently move participating FQHCs from planning to implementation of replicable models.
WI offers individual consultation to health centers. Check back soon for more information.