Grounded in the core values of excellence, innovation, and equity and inclusion, the mission of the Weitzman Institute is to inspire innovation through research, education, and policy to ensure that effective, efficient and equitable primary care is available to all.
Our Mission and Core Values
The Institute was established by the Community Health Center, Inc. (CHC) in 2007 and named in honor of Gerard Weitzman, a local community pharmacist who in 1972 was among the first members of the Middletown community to step forward and offer support for opening a free clinic for the poor and underserved. Gerry went on to become chairman of CHC's Board of Directors and played a critical role establishing the health center.  His "can do" spirit and vigorous support for new ideas infuse the health center and the Institute.
The Weitzman Institute is grounded in community health and committed to improving healthcare for the vulnerable and underserved, in the U.S. and globally, through research, education, and policy.
At Weitzman, the core values that drive our work are excellence, innovation, and equity and inclusion:
Excellence: At Weitzman, we strive to excel in every aspect of our work, to exceed expectations, and to deliver the highest quality and value possible. We do not rest on our accomplishments; rather, we build on them, constantly raising the bar on our performance, including in the small things, and expecting more of ourselves than our collaborators and clients do.
Innovation: Every day, we take a proactive approach in finding new and better ways to serve our clients, ensuring we are working a few steps ahead to anticipate and address their needs. For us, the phrase "it's impossible" does not exist. At Weitzman, we think big, challenge current approaches, and see more possibilities than problems. We encourage our staff to think critically about our processes and services, to explore and to share their ideas openly, and to transform their ideas into unique, tangible solutions.
Equity & Inclusion: Equity & Inclusion is a mission-critical component of the culture at Weitzman. Without this core value, we would not be able to do our best work in fighting inequality in the world. We know that having varied perspectives – both our expertise and lived experiences – helps us generate better ideas and solutions to complex health and health-related social problems in an ever-changing and increasingly diverse society.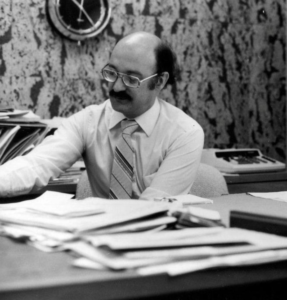 Gerard "Gerry" H. Weitzman was born in Middletown, CT. and died tragically in a car accident on May 21, 1999. A graduate of Woodrow Wilson High School, class of 1956, he attended Wesleyan University from 1956 – 1957, and graduated from the University of Connecticut School of Pharmacy, B.S. Pharmacy in 1960. He served as a staff sergeant for the 103rd Fighter Group of the Connecticut Air National Guard in Windsor Locks, from 1963 – 1969. In 1960, he joined his father in managing Pelton's Drug Store, the oldest pharmacy in Connecticut and one of the oldest in the country. In 1972, the business was handed down to Gerry, who continued to guide Pelton's further progress, expanding from Middletown to Wethersfield and East Hartford. He was active in many civic and community organizations including an early champion and board chairman of Community Health Center, Inc.
Gerry Weitzman's commitment to healthcare as a social justice issue and his zest for innovation and new ideas led him to join the Community Health Center's original founders in creating an organization that would benefit from Gerry's energy and leadership for nearly 30 years. He championed the growth and expansion of CHC from its original focus on Middletown to embrace the development of sites in cities all across Connecticut, as well as in schools and shelters. When CHC formed the Weitzman Center for Innovation in Community Health and Primary Care in 2005, it was a natural step to name it in honor of Gerry, who we like to say, never met a good idea he didn't like. He would have been enormously proud of the evolution of the Center into the Weitzman Institute, and its position as a leader in research, innovation, and quality across the United States.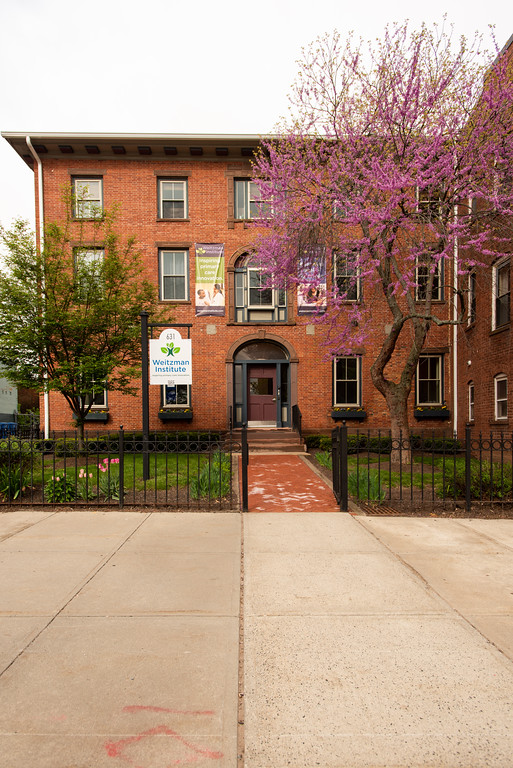 Residency Training Program Partners
A dynamic team of mission-driven healthcare research, education and policy experts focused on serving the underserved.
Want to join our team? Check here for openings at the Weitzman Institute.