A dynamic team of mission-driven healthcare research, education and policy experts focused on serving the underserved.
Vice President and Director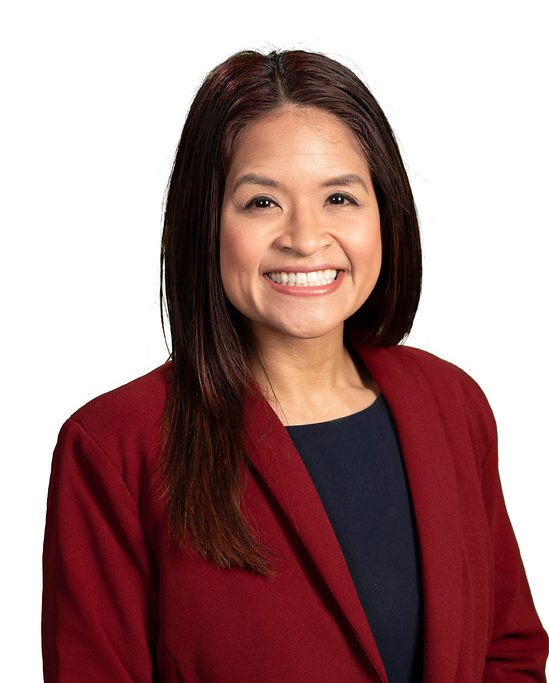 April Joy Damian, PhD, MSc, CHPM, PMP
Vice President and Director
Dr. April Joy Damian is an epidemiologist, health services researcher, and classically trained public health professional with expertise in health equity, social determinants of health, psychiatric epidemiology, and mixed methods. She currently serves as the Vice President and Director of the Weitzman Institute, a research, education, and policy center dedicated to quality improvement and primary care transformation, with a particular focus on vulnerable populations. Dr. Damian concurrently serves as a Senior Scholar for Health Equity at AcademyHealth, and holds faculty appointments at Johns Hopkins Bloomberg School of Public Health and Wesleyan University. She provides thought leadership on numerous national committees, including as an appointed Member of the National Academies Board on Children, Youth, and Families, Forum for Children's Well-Being, Member of the Committee on Advocacy and Public Policy (CAPP) and Membership Committee at AcademyHealth, and inaugural Vice-Chair of the Health Equity/Patient Reported Outcomes/Community Engagement Committee of NIH's RECOVER initiative. Dr. Damian previously served as the Director of Quality Innovation at the National Quality Forum (NQF), where she spearheaded the expansion of NQF's portfolio on social determinants of health quality measures, and co-led the NQF Measure Incubator®, an innovative effort that facilitates efficient measure development and testing through collaboration and partnership, and addresses important aspects of care for which quality measures are underdeveloped or non-existent.

Dr. Damian completed her PhD in the Department of Mental Health at Johns Hopkins Bloomberg School of Public Health and Masters in Medical Sciences at Harvard Medical School. She graduated Phi Beta Kappa from the University of California, Berkeley with a Bachelors of Arts in Ethnic Studies, Highest Honors. She has received numerous recognitions in honor of her role as a social change agent, including the Harry S. Truman Scholarship, the Robert Wood Johnson Foundation-funded Community Well-Being Warrior Award, and an honorarium from the University of Delaware.
Founder Emeritus, Senior Investigator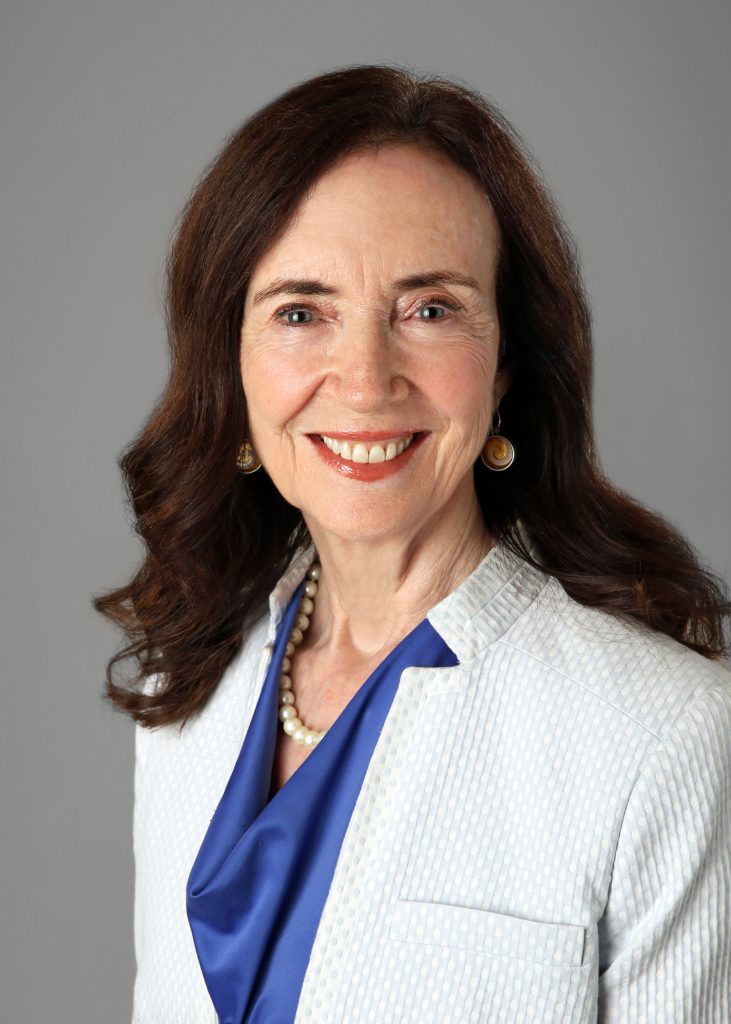 Margaret Flinter, PhD, APRN
Founder Emeritus, Senior Investigator
Dr. Margaret Flinter is the Senior Vice President and Clinical Director of the Community Health Center, Inc. A family nurse practitioner since 1980, she has held progressive roles in the organization as both clinician and executive leader as it transformed from a storefront clinic to one of the country's largest FQHCs. In 2005, she founded CHCI's Weitzman Center as the research and development arm of CHCI, now the Weitzman Institute, and serves as a Senior Faculty of the Institute. Margaret also served as the national co-director of the RWJ Foundation's LEAP project, which studied exemplar primary care practices across the country. She also serves as the PI and co-Director of the National Technical Training and Assistance Project on Clinical Workforce Development. Margaret has led the national development of a model of post-graduate residency training programs for new nurse practitioners committed to practice careers as primary care providers, particularly in safety net settings and established and chairs the Board of the National Nurse Practitioner Residency Training Consortium. She is the co-host of a weekly radio show, "Conversations on Health Care", which connects people with issues of health policy, reform, and innovation, and speaks widely on topics related to primary care transformation.

Margaret received her BSN from the University of Connecticut, her MSN from Yale University, and her PhD at the University of Connecticut. She is a fellow of both the American Academy of Nursing and the American Academy of Nurse Practitioners. Margaret is a former National Health Service Corps and RWJ Executive Nurse Fellow.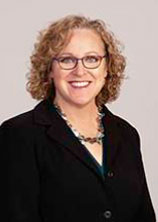 Karen Ashley, EdD
Director of Education
As Director of Education for the Weitzman Institute, Dr. Ashley is responsible for providing leadership and supporting the growth and development of the Weitzman Institute's diverse educational programs. Dr. Ashley has focused her career on adult education in health and health care, whether in academic or non-profit settings. Her areas of expertise include curriculum design and development, accreditation, faculty development, instructional design, and evaluation. Prior to joining CHC, Dr. Ashley was the Associate Director of Education at The Dartmouth Institute for Health Policy & Clinical Practice at Dartmouth College, where she oversaw its MPH, MS, and PhD programs. While at Dartmouth, Dr. Ashley was also the Principal Investigator for a CDC/PEPFAR project in partnership with Boston University's School of Public Health, and Muhimbili University's School of Public Health (in Dar es Salaam, Tanzania) to redesign Muhimbili's public health curriculum and offer faculty development seminars. The goal of this nine-year project was to increase the number of public health workers in the field to address HIV/AIDS in Tanzania.

Prior to joining Dartmouth, Karen served as Director of Education for the Carolinas Center for Hospice and End of Life Care, providing continuing education for hospice and end-of-life care providers and volunteers for hospice agencies across North and South Carolina. Before that, she worked with the Northeast Tennessee Area Health Education Center through East Tennessee State University, coordinating continuing education for medical and other health care professionals in 13 counties in Tennessee. Karen completed her EdD in Educational Leadership from the University of Phoenix, MEd in Health Education from the University of Tennessee, and BS in Health and Sport Science from Wake Forest University.
Director of Partnerships and Development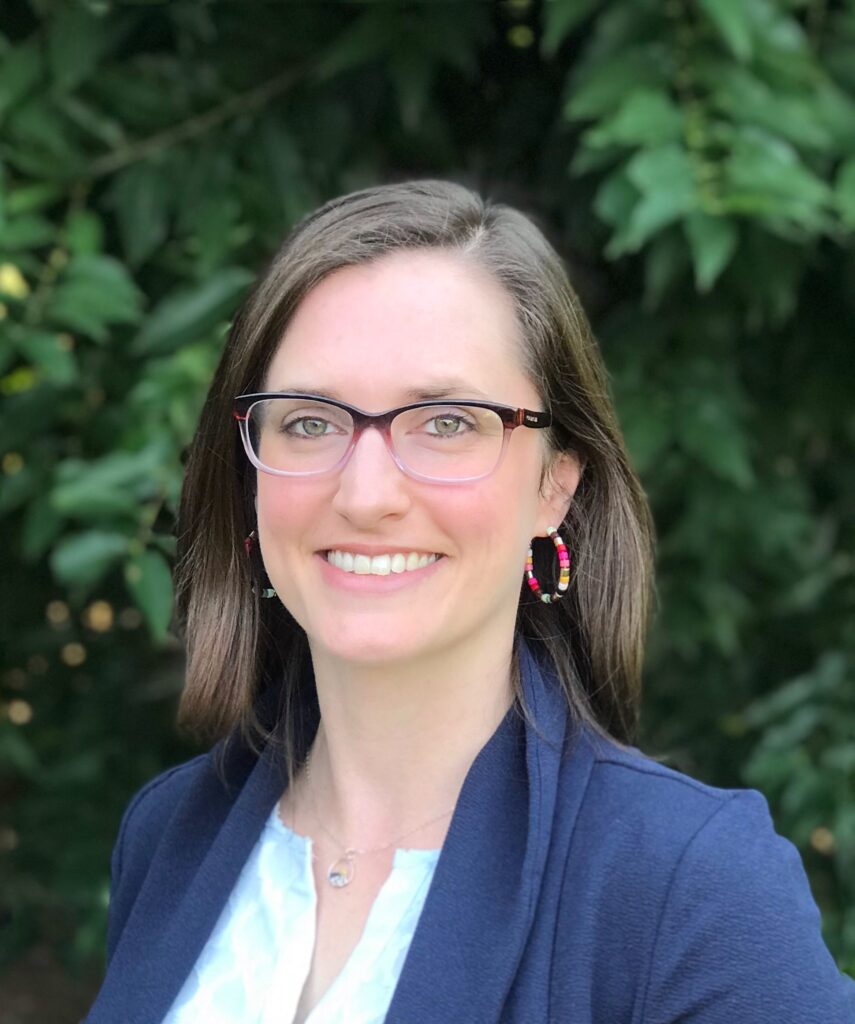 Mandy Lamb, MA
Director of Partnerships and Development
As the Director of Partnerships and Development, Mandy is responsible for stakeholder engagement and capacity building for the organization. She leads the approach and strategy for developing, maintaining and expanding key relationships that are mission-aligned and financially support Weitzman Institute's research/evaluation, education, and policy priorities.

Mandy joined the Weitzman Institute's Education Department in 2017, where she was responsible for overseeing the expansion and implementation of Weitzman's Project ECHO® program. Project ECHO is a disruptive and innovative tele-mentoring program developed at the University of New Mexico, and successfully replicated by the Weitzman Institute, with the goal of reducing disparities in access to specialty care for patients in medically underserved regions. Along with overseeing the implementation of Weitzman ECHO programs, Mandy also led multiple large education and telehealth initiatives. Mandy initially joined the Community Health Center in 2015 as the Executive Assistant to the CEO and Senior Vice President and Clinical Director, where she supported special initiatives of the executive office and was responsible for managing the Board of Directors for CHC and its affiliates.

Prior to joining the Community Health Center, Mandy was a Research Associate for the Harvard Opinion Research Program at the Harvard T.H. Chan School of Public Health, where she developed and reported on public opinion polls on various domestic and international health topics, including attitudes on immunizations, infectious disease prevention, and health policy. Mandy obtained her Bachelor's Degree in Political Science from Saint Michael's College, and her Masters of Arts Degree in Political Science from the University of Massachusetts, Amherst. While completing her studies at UMass Amherst, Mandy taught courses and conducted research on health policy and public opinion.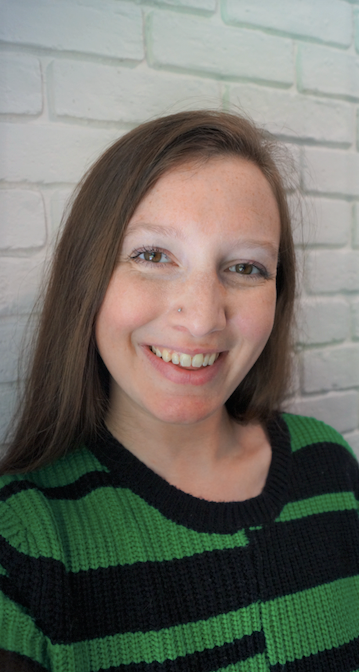 Natalie Ewashkow
Education Specialist
Natalie Ewashkow is an Education Specialist at the Weitzman Institute where she designs and supports the development of program initiatives to provide training and consultation to internal and external professionals. Natalie came to Weitzman with three years of experience in coordinating and implementing technical training programs within the energy and utilities industry. She holds a bachelor of arts in psychology and a master's degree in industrial-organizational psychology from the University of Hartford. Outside of work, Natalie loves to read books, enjoys visiting specialty coffee shops and bakeries, and can be found hanging out with her cat Bella. Natalie joined the Weitzman Institute to be part of something bigger than herself and to transform health care and advocate for health equity through education.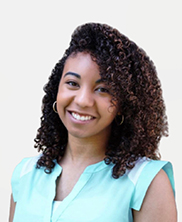 Bianca Flowers, MPH
Project Manager, NTTAP
Bianca Flowers is the Project Manager for the National Training and Technical Assistance Partner (NTTAP) on Clinical Workforce Development at Community Health Center, Inc. (CHC)/Weitzman Institute supported by the Health Resources and Services Administration (HRSA). In this role, she oversees the program's implementation and operations, in addition to developing innovations to the program. She is responsible for carrying out tasks related to conducting, coordinating, and supporting the growth and development of NTTAP activities. This includes project objectives, vision, success criteria and measurement, budget, scope, developing an implementation plan, and project management throughout the project. This also includes documentation of these processes, communication with internal CHCI/Weitzman, and external partners nationally. Most recently, Bianca served as the Health Educator and Special Projects Coordinator at Suwannee River Area Health Education Center (SRAHEC) in Alachua, Florida where she supported the center's Federal AHEC Scholars Program focused on interprofessional learning for health professions students. Bianca graduated from Southern Connecticut State University (SCSU) in 2016 with her Bachelor's in Public Health, and she also has a background in higher education and student affairs from working as a SCSU Wellness Center Graduate Intern while pursuing her Master's of Public Health. One year after graduating in 2019, Bianca successfully passed the National Commission for Health Education Credentialing (NCHEC), Inc.'s competency-based examination and became a Certified Health Education Specialist (CHES®).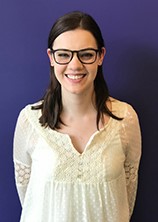 Lynsey Grzejszczak, MHA
Project Manager
Lynsey Grzejszczak is a Project Manager for the Research and Evaluation team at Weitzman Institute. She has a passion for health equality, with a specific focus on social determinates of health.

She has been with the organization since 2019 and previously, worked as an Education Program Specialist, focusing on Project ECHO. Within the Project ECHO team, Lynsey managed several ECHOs including Complex Integrated Pediatrics and Advanced Primary Care. Lynsey started as the Department Coordinator of the Weitzman Institute and Executive Assistant to Community Health Center, Inc.'s President and CEO Mark Masselli.

She graduated from the University of Connecticut with a dual degree in History and Human Rights, and has her Master's Degree in Healthcare Administration at the University of Cincinnati.

Outside of her time at the Weitzman Institute, Lynsey enjoys time with her dog, reading, and listening to true crime podcasts.
Research-Evaluation Associate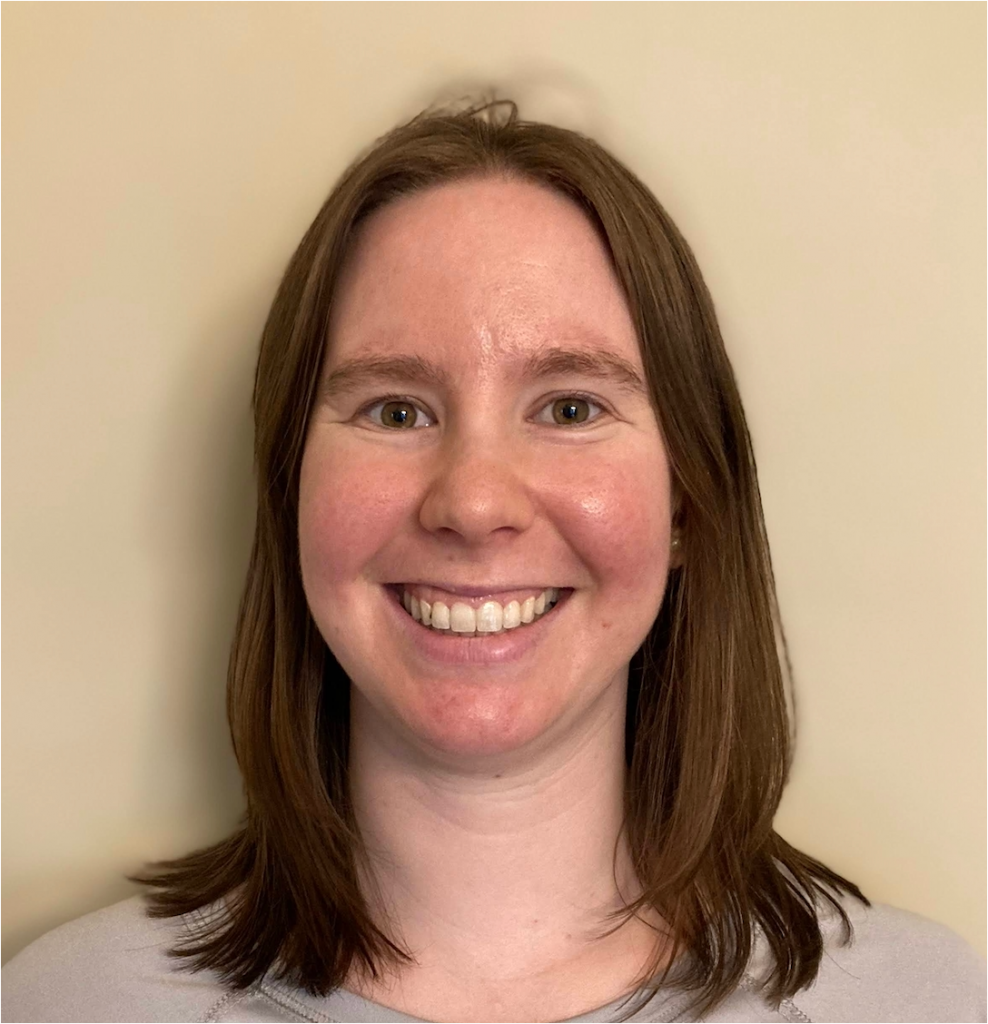 Lucy Hewitt
Research-Evaluation Associate
Lucy is a Research Evaluation Associate at the Weitzman Institute working with the All of Us Program. She has a background in data analysis, visualizations, and urban theory and has previously worked in education and homeless services.
Senior Research/Evaluation Associate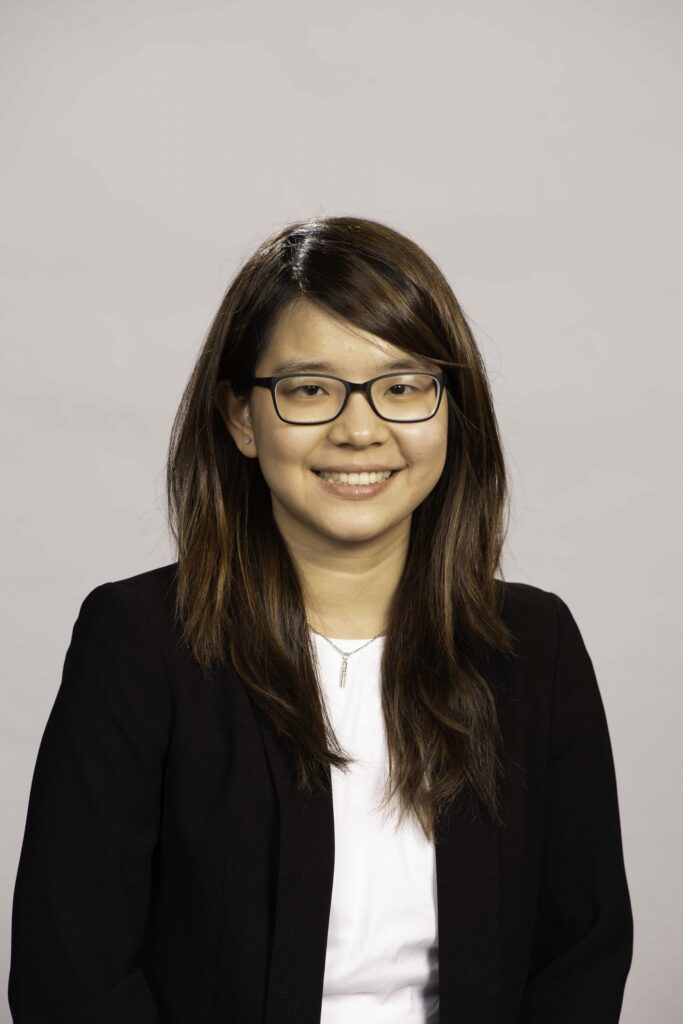 May Oo, MPH
Senior Research/Evaluation Associate
May Oo is a Senior Research/Evaluation Associate at the Weitzman Institute. She provides her support for Prescription for Play, a program coordinated by The LEGO Foundation to promote 'play' for pediatric (18- to 36-month old) patients. May is also involved with other research projects at Weitzman, including data analysis and preparation of manuscripts and grants. May is currently enrolled in a Master of Science in Business Analytics program at Quinnipiac University. Prior to Weitzman Institute, May was an office administrator and dental assistant in Burlington, MA. May obtained a Bachelor of Dental Surgery from the University of Dental Medicine, Yangon and a Master of Public Health degree from the University of Massachusetts, Lowell. During her time as a graduate student, May completed an orthopedic/musculoskeletal research internship, which studied the relationship between age, firefighting experience, and dynamic balance ability, as well as gastrocnemius muscle length and single-leg balance ability among male career active-duty firefighters.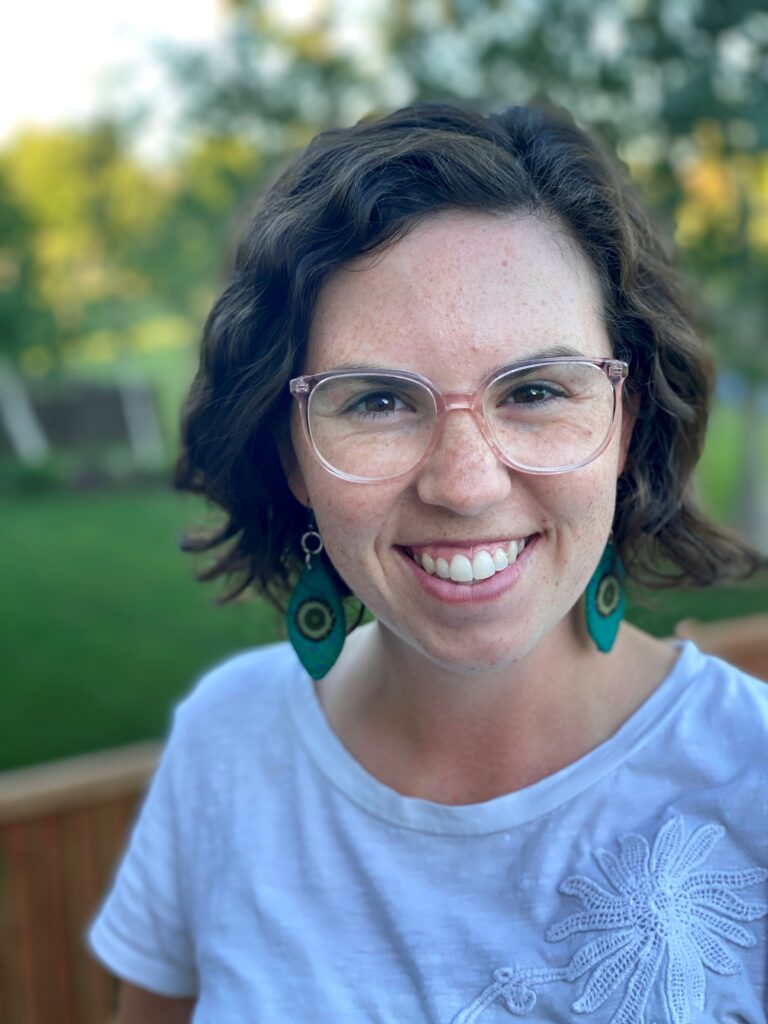 Reilly Orner
Education Specialist
Reilly Orner is an educator at heart, which is a passion that lends itself well to her role as an Education Specialist at the Weitzman Institute. In this role, Reilly manages the programming logistics, faculty coordination, and curriculum planning for multiple ECHO programs. Before her time at Weitzman, Reilly was a high school Spanish teacher and middle school youth program director in her home state of Minnesota. She is passionate about learning from the rich and unique experiences of those she meets through travel and work. She attended St. Olaf College in Northfield, MN where she had the opportunity to study abroad both for a semester in Costa Rica and a month in South Africa. She continues to keep in touch with both of her host families.

Reilly enjoys good food, traveling, and exploring a few of Minnesota's 10,000 lakes with her husband, son, and two golden retrievers.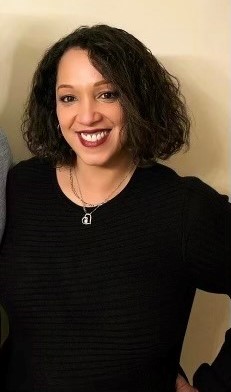 Lilybet Ortega
Care Coordinator
Lilybet is the Care Coordinator for the Patient Centered Medical Home Plus Model (PCMH +) for the Population Health team. In her role as a Care Coordinator, she is responsible for scheduling patient's visits for those PCMH+ patients who have gaps in care for well child visits and those who missed scheduled appointments. In the Care Coordinator role, she is also responsible for helping the patients to keep established visits and problem solves when there are identified difficulties in keeping those appointments. Lilybet also performs the Social Determinants of Health screening on our PCMH + patients who are discussed in our Integrated Care Meetings (ICM), which focuses on panel management, chronic disease management, identifying gaps in care, and transition of care.

Lilybet join Community Health Center (CHC) in 2012 as a Medical Assistant at our school base health center (SBHC) located in Hamden and in Meriden. Lilybet went on to completing her National Center for Competency Testing in 2012 and became certified and licensed as a Medical Assistant.

Prior to working at Community Health Center, Lilybet worked at Gaylord Hospital for 6 years as an Intake Benefit Representative. In her role as an Intake Benefit Representative, she worked with insurance companies on verifications and authorizations for patient's rehabilitation visits. She also worked as a Medical Assistant.

Born in New York City and raised in The Bronx, Lilybet enjoys visiting her family in New York when she can, spending time with her grandchildren, and doing Yoga on her spare time.
Instructional Design Specialist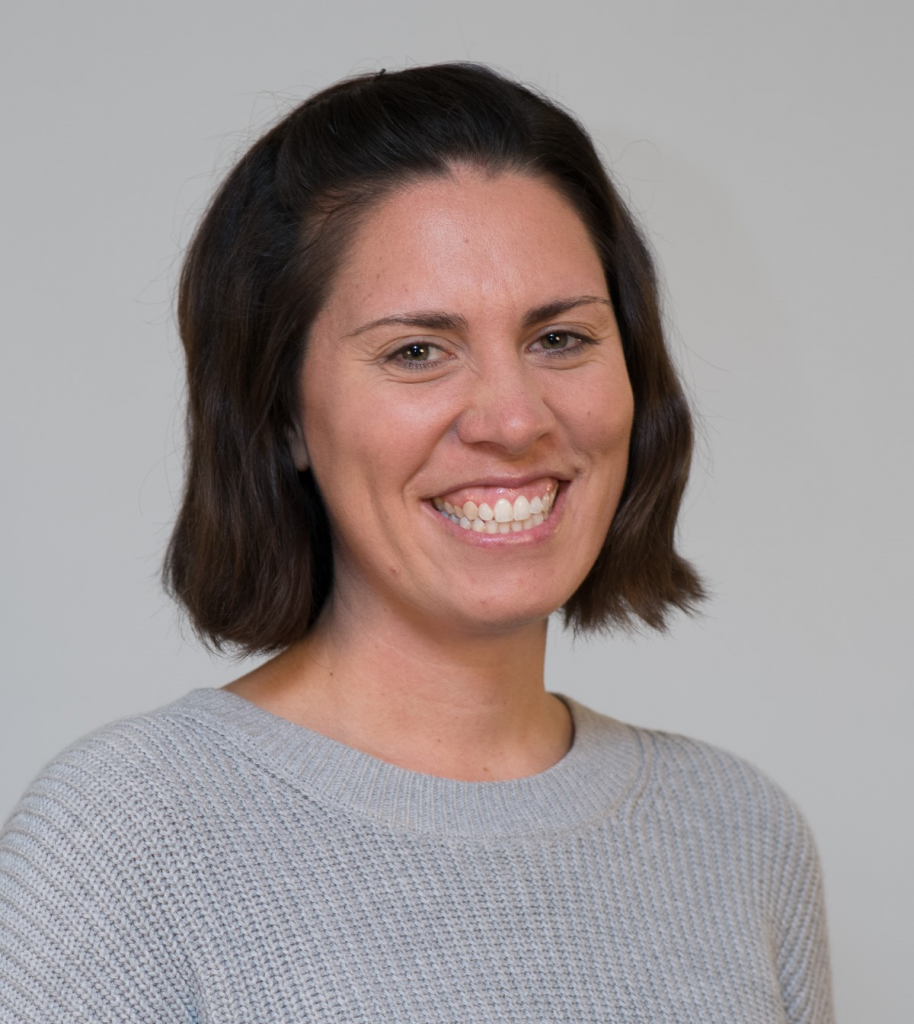 Colleen Phillips
Instructional Design Specialist
Colleen is an Instructional Design Specialist for the Weitzman Education team. Colleen works to continually improve our education programs and develop engaging synchronous and asynchronous content to support our mission. Previously, Colleen worked in higher education where she assisted faculty with the development of online courses for undergraduate and graduate programs. She also has experience creating synchronous and asynchronous training curricula and instructional materials in secondary school and corporate settings. Colleen earned a Bachelor of Arts degree in Secondary Mathematics Education from Villanova University, a Master of Education degree in Mathematics Education from Rutgers University – New Brunswick, and a Master of Science in Instructional Design and Technology degree from Saint Joseph's University of PA.
Principal Investigator, All of Us Research Program / Senior Research Scientist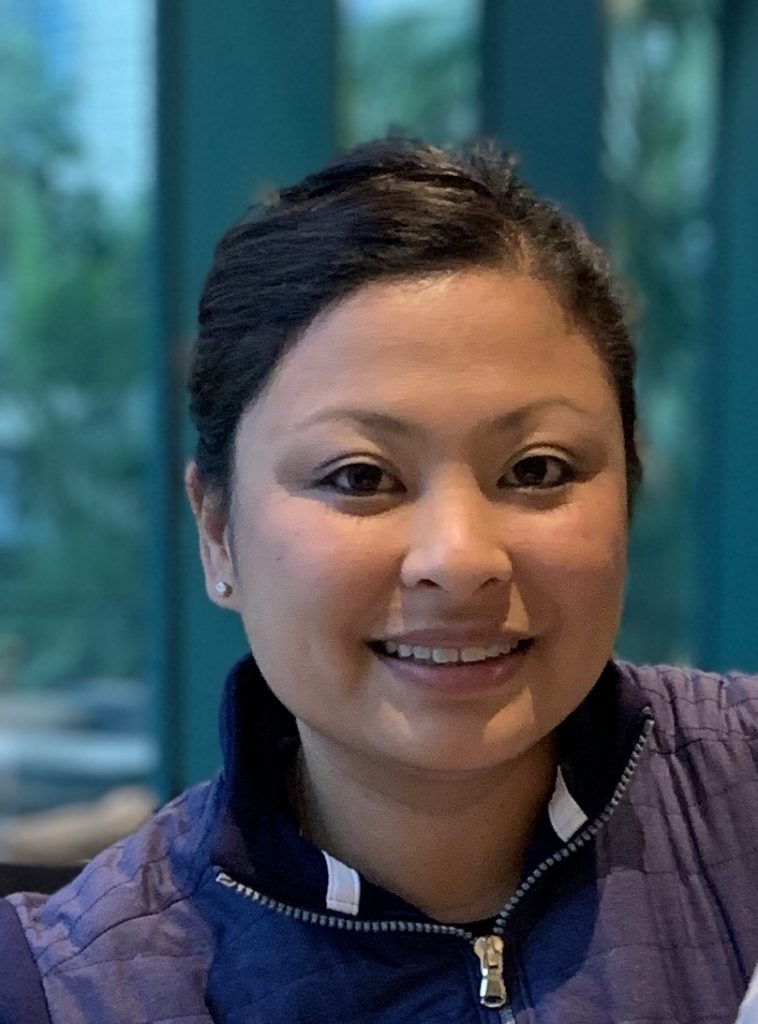 Katrina Yamazaki, PhD
Principal Investigator, All of Us Research Program / Senior Research Scientist
Dr. Katrina Yamazaki is the Principal Investigator for the All of Us Research Program and Senior Research Scientist at Weitzman Institute. Dr. Katrina Yamazaki received her Ph.D. from UC San Diego where she used x-ray imaging and biochemical techniques to study the mechanisms by which abnormal wall motion leads to an upregulation of inflammation in the heart. Dr. Yamazaki was a Professor in the Department of Biological Sciences at Cal State LA where she ran a cardiovascular metabolism research lab and taught multiple courses related to human anatomy, physiology and pathology. She also served as program coordinator and director for the California State University Louis Stokes Alliance for Minority Participation undergraduate program and Bridge to Doctorate program for graduate students, which prepared students facing socioeconomic, educational and financial barriers for STEM graduate programs and/or the STEM workforce. Dr. Yamazaki brings her experience in research, mentoring, program oversight and working with a diverse community to her role at Weitzman Institute.