The Weitzman Institute has a growing national network of appointed faculty members with a range of experience in clinical care, research and education. Their demonstrated work and leadership is aligned with Weitzman's mission to transform primary care delivery for the most vulnerable populations. Our faculty members are instrumental in informing the direction and vision of our work.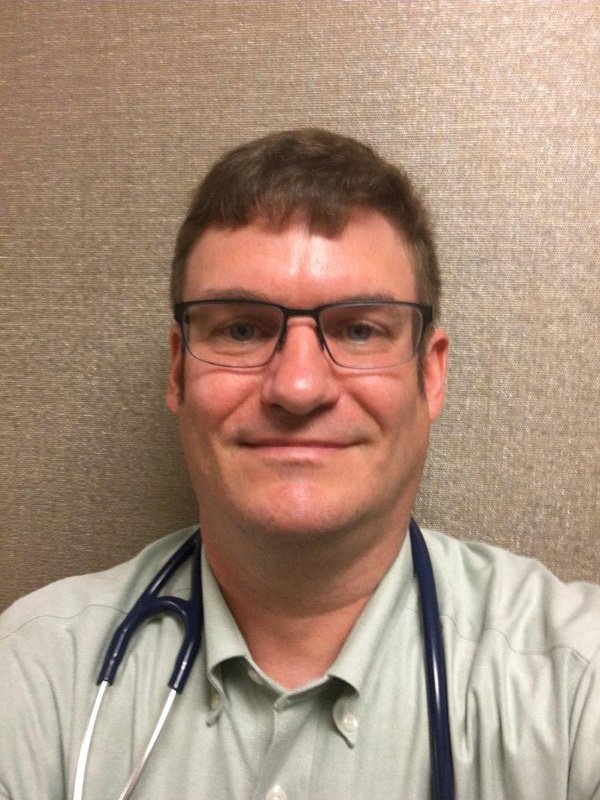 Rob Dudley, MD, MEd, FAAP
Pediatrician, CHC,Inc.
Rob Dudley, MD, MEd, FAAP joined the Community Health Center of New Britain, CT as a National Public Health Scholar in the summer of 1996 after completing his residency at the Children's Hospital of Philadelphia. He has been involved in the New Britain community as the school district's medical advisor for the past twenty five years. He has held multiple rolls at the state and national level with the American Academy of Pediatrics, currently as the Connecticut Chapter's Immediate Past President and as the Chair of the Community Access to Child Health (CATCH) grant program. He is a member of the national and state AAP School Health Committees. Dr. Dudley has championed quality improvement initiatives in the areas of substance abuse screening, developmental screening, depression screening, immunizations, asthma, and STD screening. He has been actively involved in pediatric obesity and community based participatory research projects for the past thirteen years, with presentations of Healthy Tomorrows, RWJF Salud America, and Invest Health grant program data at the AAP Future of Pediatrics, Weight of the Nation, and NICHQ conferences, where he was honored with NICHQ's 2010 Outstanding Faculty Achievement Award. He serves as the medical advisor for Klingberg Family Center's Webster House, which serves medically and behaviorally complex teens from across Connecticut. He is as an assistant clinical professor at the University of Connecticut School of Medicine.
Medical Director, CHC,Inc.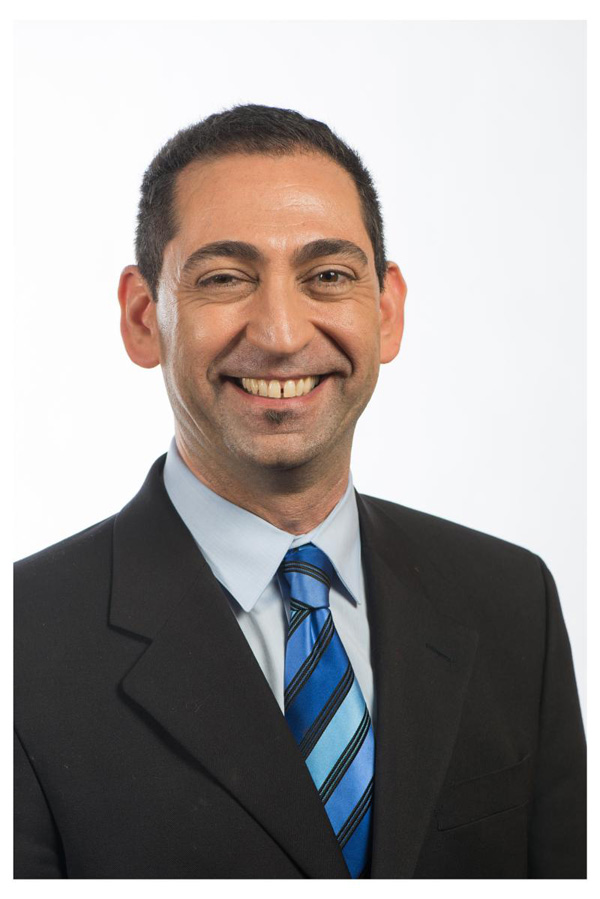 Marwan Haddad, MD, MPH
Medical Director, CHC,Inc.
Marwan Haddad is currently the Medical Director of the Center for Key Populations at Community Health Center, Inc. (CHC), the first center of its kind focused on engaging populations who traditionally experience barriers to comprehensive and respectful care. The Center recognizes five key groups who carry the highest burden of and risk for HIV infection and brings together under one roof healthcare and advocacy for the LGBTQ (Lesbian, Gay, Bisexual, Transgender, and Questioning) community, people who use drugs, the homeless and those experiencing housing instability, the recently incarcerated, and sex workers. Dr. Haddad joined CHC, the largest federally qualified health center in New England, in July 2006.

He received his Bachelor of Arts degree from Harvard College and his medical degree from McGill University. He completed his family medicine residency at University of Toronto and obtained his Masters in Public Health from Johns Hopkins University. He is board certified in Family Medicine. He is certified by the American Academy of HIV Medicine as an HIV specialist. He was also the recipient of the 2011 Primary Care Leadership Award presented by the Connecticut Center for Primary Care. Dr. Haddad is an Assistant Clinical Professor of Family Medicine at Quinnipiac University.

Since January 2012, Dr. Haddad has led the CHC Project ECHO HIV, Hepatitis C, and Buprenorphine programs which expand the integration of these programs not only within CHC but nationwide. This model of care utilizes didactic and case-based learning via weekly video conferences with medical providers, offering ongoing support, consultation and guidance to aid in delivering care to the HIV, Hepatitis C, and opioid dependent populations. Moreover, Dr. Haddad has taught and lectured at state and national conferences on HIV, HCV, buprenorphine and integrated care. He has published research on the integration of buprenorphine in community health centers examining both substance abuse as well as primary care outcomes.
Family Medicine Physician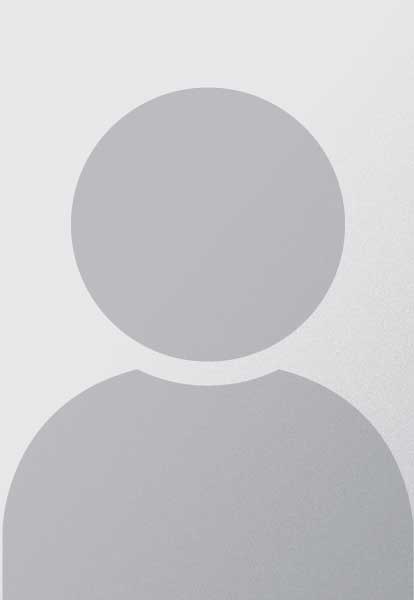 Matthew Huddleston, MD, AAHIVS
Family Medicine Physician
Matthew Huddleston, MD, AAHIVS has worked as a Family Medicine Physician with a focus on HIV, Hepatitis C, and substance use disorders at Community Health Center, Inc. since 2001. Dr. Huddleston received his medical degree from the University of California, San Francisco. Dr. Huddleston has served as co-lead faculty member on Project ECHO Hepatitis C/HIV since the program's development in 2012. Dr. Huddleston also serves as a preceptor for Community Health Center, Inc.'s Nurse Practitioner Residency Program.
Chief Behavioral Health Officer, CHC, Inc.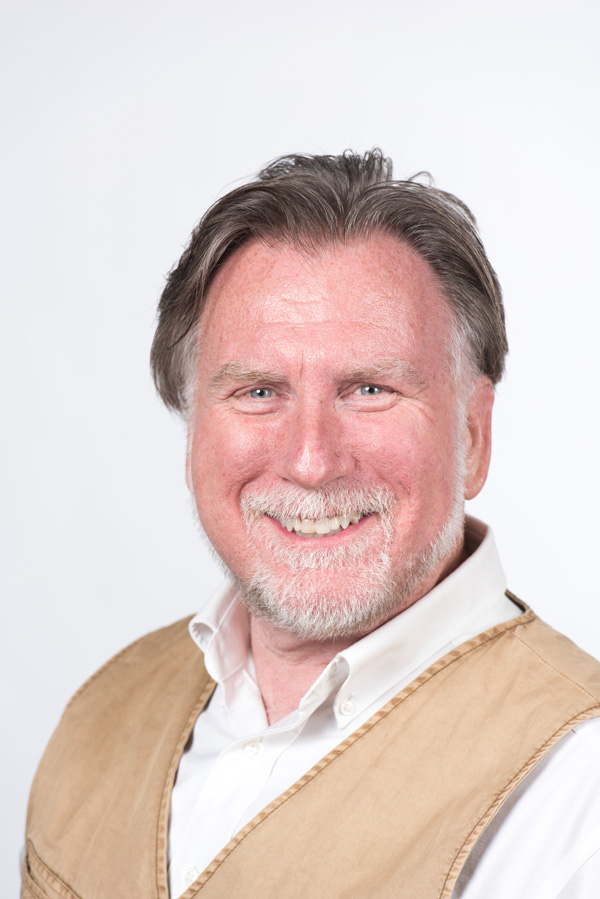 Tim Kearney, PhD
Chief Behavioral Health Officer, CHC, Inc.
Dr. Kearney earned his BA at Yale University with a combined major in Psychology and Spanish Literature and pursued graduate work at Fuller Theological Seminary where he earned his MA (Theology) from the Graduate School of Theology and his Ph.D. (Clinical Psychology) from the Graduate School of Psychology. He has also completed the postgraduate Primary Care Behavioral Health training program at the University Of Massachusetts Medical School, Worcester. A licensed psychologist in Connecticut, he was presented the 2019 "Distinguished Contribution to Psychology in the Public Interest" award by the Connecticut Psychological Association.

He joined the Community Health Center behavioral health staff in 1998. Dr. Kearney is Principal Investigator on a Graduate Professional Education grant focusing on the training of psychology students and on an Integrated Primary Care grant focusing on providing primary care behavioral health as part of the integrated care team. He is the author of Caring for Sexually Abused Children: A Handbook for Families and Churches (Intervarsity Press, 2001

In addition to administrative and clinical leadership of the Behavioral Health programs at CHC, Dr. Kearney also supervises and trains postdoctoral psychology residents. He serves as faculty with the Weitzman Institute, and provides direct client care to children and adolescents and their families, especially those impacted by medical illness, trauma, and abuse.
Chief Dental Officer, CHC,Inc.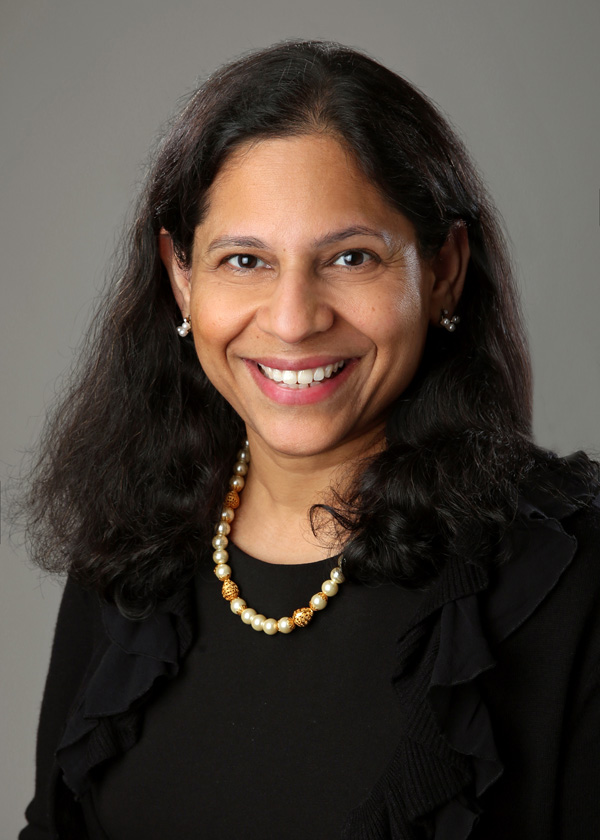 Sheela Tummala, DDS, MPH
Chief Dental Officer, CHC,Inc.
Sheela Tummala, DDS, MPH is the Chief Dental Officer for the Community Health Center, Inc. Prior to joining CHC in 2006, Dr. Tummala worked as a general dentist at Meri Care Dental in Meriden and also served as an onsite dental director since 2006. Dr. Tummala also worked in her own private practice in Woodbury until 2015.

In her role at CHC, Dr. Tummala treats patients, supervises staff, and maintains the goals and needs of the staff. Dr. Tummala also serves as the Dental Quality Improvement Chairman for CHC, where she is responsible for conducting meetings, writing policies, maintaining quality improvement, and assessing the needs for quality improvement from the patient and staff perspective.

Dr. Tummala has served on a number of committees such as the Electronic Dental Records Committee where she was responsible for the creation of templates in open dental and consent forms. Dr. Tummala, who has a passion for research, was involved in the research study "Side effects of Triazolam in Children" published in American Academy of Pediatric Dentistry 21:1, 1999. She is also involved in organizing many events such as the Mission of Mercy events at CHC.

Dr. Tummala completed her DDS degree at New York University and her General Practice Residency at Jamaica Hospital in Queens, N.Y. She also completed her MPH at Western Kentucky University.

She says her favorite part of providing dental services to CHC patients is "Patients appreciating the work you do for them, changing their smiles, and helping to take them out of pain." Dr. Tummala also loves to sing, dance, hike and cook!
CEO & Clinical Director of the Child Guidance Center of Southern Connecticut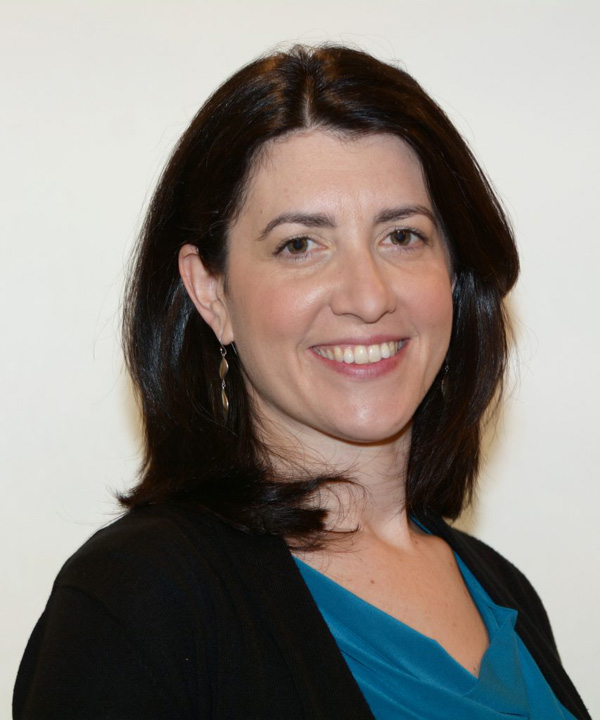 Jessica Welt, PsyD
CEO & Clinical Director of the Child Guidance Center of Southern Connecticut
Dr. Welt is the CEO & Clinical Director of the Child Guidance Center of Southern Connecticut (CGC) and joined Community Health Center Inc.'s leadership team when CGC became an affiliate in January 2020. She continues to provide administrative and clinical leadership to CGC's programs that provide mental and behavioral health services to children, adolescents and families in Lower Fairfield County. Dr. Welt is also a clinical supervisor in the APA Accredited pre-doctoral psychology internship program, specializing in training interns and staff in risk assessment and crisis management, grief, trauma-informed care and group psychotherapy.

For over 20 years, Dr. Welt's career has focused on crisis intervention and the treatment of trauma, beginning as FEMA Crisis Counselor in New Jersey providing in-home therapy for children and families impacted by the events at the World Trade Center on 9/11. She has since been trained in several trauma specific evidenced based models of treatment, including Cognitive Processing Therapy (CPT) for PTSD, Trauma Focused Cognitive Behavioral Therapy (TF-CBT) and Attachment, Self-Regulation and Competency (ARC). Prior to her work with CGC, Dr. Welt worked as a staff psychologist in a variety of clinical settings, including hospitals, school based mental health and college counseling centers, and in private practice, conducting diagnostic assessments and providing psychotherapy to children, adolescents and adults with a wide range of mental health problems and families experiencing significant challenges.

Dr. Welt graduated from Tufts University with a B.A. in Child Development and earned her doctoral degree from The Graduate School of Applied and Professional Psychology at Rutgers, the State University of New Jersey. She is a licensed psychologist in Connecticut and New York.
Family Physician, CHC,Inc.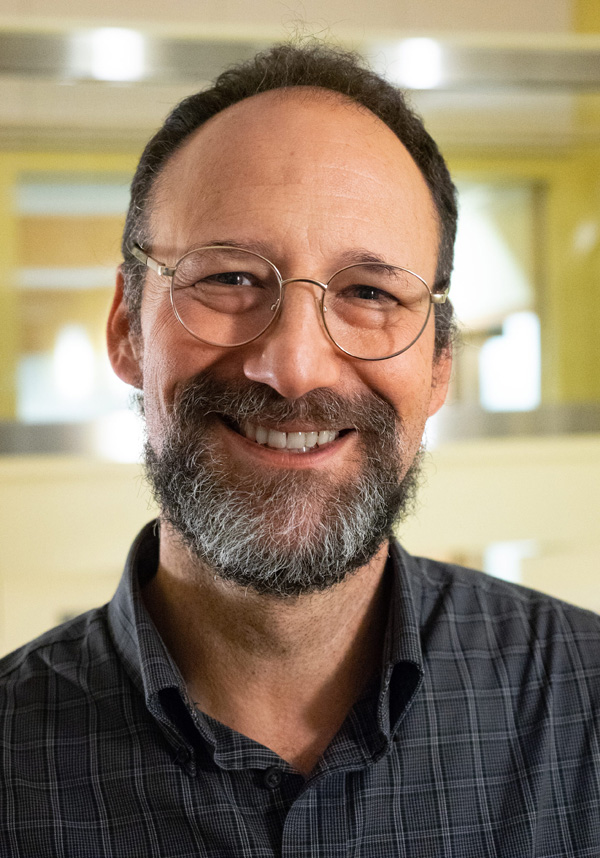 Dan Wilensky, MD
Family Physician, CHC,Inc.
Dan Wilensky MD is a Family Physician who has been with Community Health Center, Inc. for 18 years. He obtained his MD from University of Virginia Medical School in 1992 and completed the UConn Family Medicine Residency in 1995. In addition to providing direct patient care to his patients in CHC's Meriden site, Dr. Wilensky serves several roles in the Weitzman Institute focused on educating the next generation of health care providers and expanding their scope of practice. He is the Chief Preceptor and Medical Consultant to CHC's APRN Residency Program, and provides the same support for remotely hosted residency programs. He is the medical faculty for Project ECHO – complex cases, the first ECHO for nurses. He has a support role for CHC's Project ECHO-Pain. He is the Medical Director of ConferMED. Dr. Wilensky is also a Clinical Instructor for U.Conn, having taught their Medical Students for over 20 years, and a Community Preceptor with Middlesex Family Medicine Residency, providing supervision to MDs of four different training years. He likes yoga, movies, triathlon training, spending time with family, and advocating for a plant-based diet, health care as a right not a privilege, and environmental issues."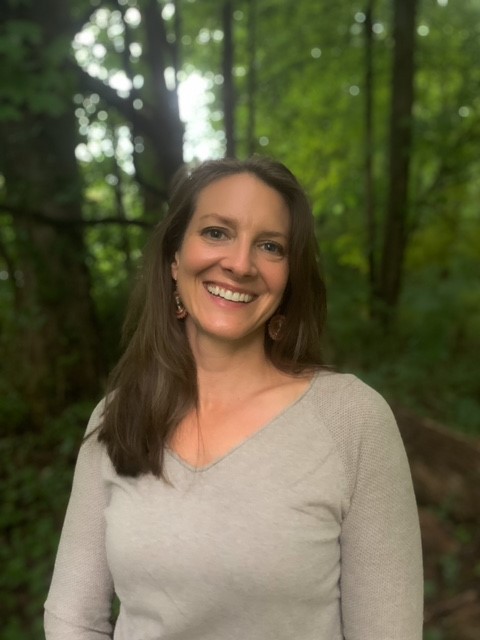 Deirdre Brannin
MSN/MHA, FNP-BC
Deirdre completed her undergraduate BSN and post-graduate Family Nurse Practitioner Certificate at Boston College. Her primary role is a school-based nurse practitioner at Community Health Center, Inc. working in both elementary and high school settings. She also maintains a practice serving adult and elderly patients and an all-ages integrative practice. She is pursuing certification though the Institute for Functional Medicine.
Clinical Director of Substance Use Disorder Services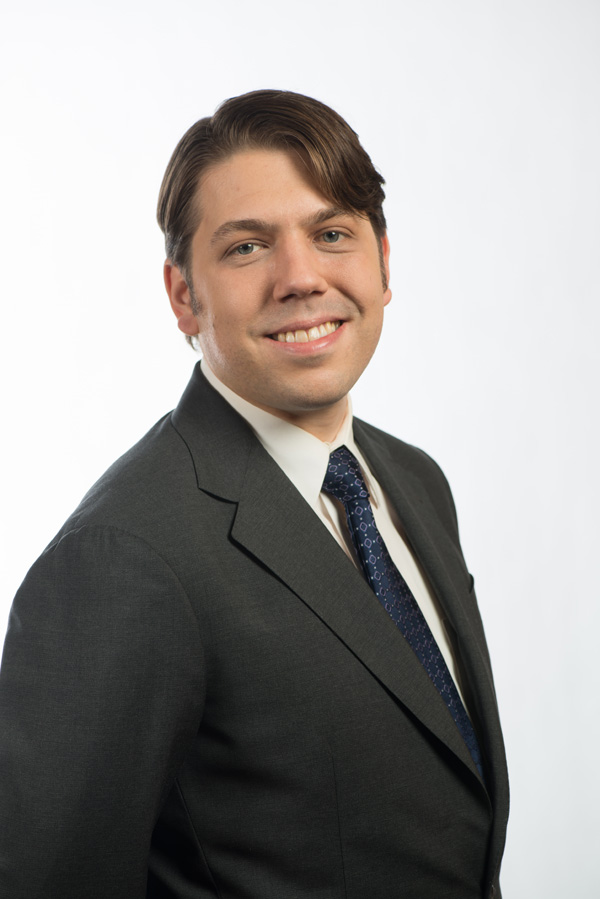 Daniel Bryant, MSEd, LPC, CCTP
Clinical Director of Substance Use Disorder Services
Daniel Bryant, MSEd, LPC, CCTP is CHC's Clinical Director of Substance Use Disorder Services and an Associate Faculty member at the Weitzman Institute. Mr. Bryant also serves as CHC's Behavioral Health Quality Improvement Chair and is a member of the agency's Performance Improvement Committee. Mr. Bryant specializes in treating trauma and substance use disorders and has leverage his clinical areas of expertise into research in Adverse Childhood Experiences, substance use disorders, depression and suicidality, and the COVID-19 pandemic. Mr. Bryant will be co-authoring a chapter on ACEs and the COVID-19 Pandemic is the upcoming edited volume Handbook of Adverse Childhood Experiences: A Framework for Collaborative Health Promotion. Mr. Bryant has an extensive portfolio of training and education at local and national conferences as well as continuing education for internal and external partners. He has provided education on the opioid crisis, harm reduction, motivational interviewing, addiction treatment, Adverse Childhood Experiences, chronic pain, trauma and PTSD, and developed the Weitzman Institute's four-part Addiction 101 curriculum. He currently serves as a faculty member on the Weitzman ECHO Medication Assisted Treatment and Complex Care Nursing ECHO and has been faculty on the joint National Council for Mental Well Being and Weitzman Alcohol & Smoking ECHO.
Chief of Pediatrics, CHC,Inc.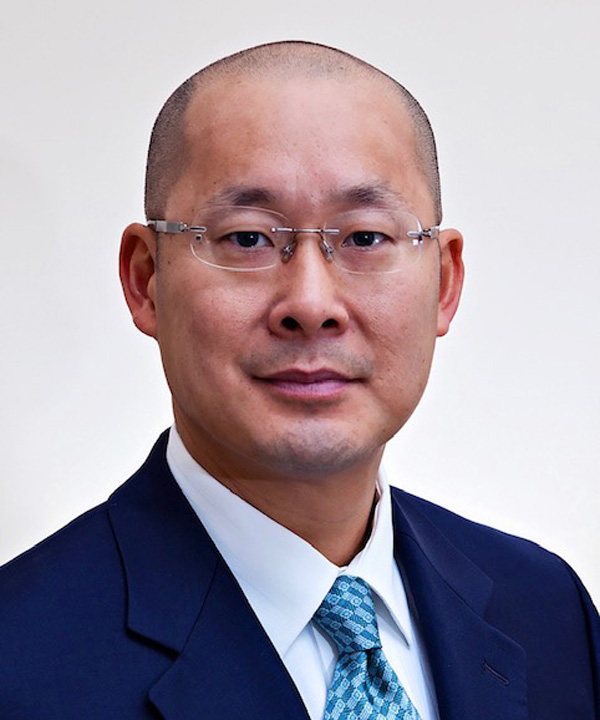 Ho-Choong Chang, MD
Chief of Pediatrics, CHC,Inc.
Dr. Ho-Choong Chang is the Chief of Pediatrics of Community Health Center, Inc., the state's largest Federally Qualified Health center providing care to over 145,000 medically underserved patients, of which approximately one third are children. In this role, Dr. Chang oversees the delivery of high quality, evidence-based health care to our pediatric population. With an emphasis on integrated, team-based care, Dr. Chang collaborates closely with the Chief Medical Officer and the chiefs of Behavioral Health, Dentistry, and Nursing to coordinate multi-disciplinary pediatric focused care. Dr. Chang also serves as the On Site Medical Director of Connecticut Pediatrics @ CHC in Hartford as well as a clinical preceptor in our pediatric nurse practitioner residency training program.

Dr. Chang earned a Bachelor of Science degree, magna cum laude, in psychobiology at Yale College. Prior to entering medical school, Dr. Chang served in the first Teach For America corps and taught science to eighth graders in Brooklyn, NY, where he was awarded the school's Teacher of the Year Award in his first year. He received his medical degree from The Johns Hopkins University School of Medicine, and completed his pediatrics residency at the University of Washington, Seattle Children's Hospital. With over two decades of experience, Dr. Chang has cared for children in a number of roles including pediatric hospitalist, urgent care physician, and primary care provider.
Behavioral Health Clinician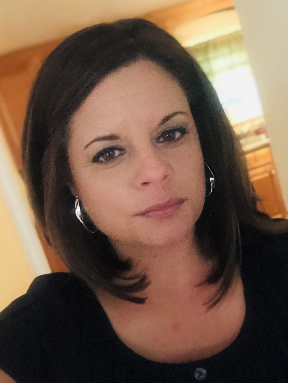 Stacy Hankey-Mangini, DSW, LCSW
Behavioral Health Clinician
Dr. Stacy Hankey-Mangini, DSW LCSW earned her BSW at Western New England University, her MSW from Springfield College and her DSW from Capella University. She is a licensed clinical social worker in the state of Connecticut. She joined the Community Health Center's School Based Heath Center staff in 2010 as a Behavioral Health Clinician in an elementary school and has been one of the Regional Directors of School Based Behavioral Health since 2018. Dr. Hankey-Mangini's clinical work focuses on using play therapy and mindfulness intervention with children, adolescents, and families and has experience working in a variety of settings including schools, hospitals, residential facilities, and juvenile detention centers.
Regional Vice President, CHC,Inc.
Yvette Highsmith-Francis, MM
Regional Vice President, CHC,Inc.
Yvette is the Vice President of Community Health Center, Inc.'s Eastern Region. Yvette has worked with CHCI for 27 years in a variety of capacities. In her current role, she oversees eight CHCI locations in New Britain, Enfield, Hartford, Middletown, Clinton, Old Saybrook, New London and Groton as well as the School Based Health services across the state.

Yvette has been instrumental in the openings of the CHCI locations in Enfield, Waterbury and Bristol. In the early phases of her career, Yvette worked directly with countless individuals and families providing support to address the social determinants of health and to improve the quality of life for those she worked with.

Committed to the elimination of racial/ethnic health care disparities; Yvette works diligently to ensure that the community's most vulnerable residents continue to have access to quality medical, dental, mental health and school-based services and that those services are delivered with dignity and respect. Yvette is actively engaged in the communities she serves and is committed to public and civic service in her personal time as well. Yvette currently oversees Community Advisory committees in six communities and is the co-chair of CHCI's PCMH+ Oversight Committee. Yvette is an associate faculty member of the Weitzman Institute.

Yvette is a graduate of the UCLA/Johnson & Johnson Health Care Executive program as well as the Connecticut Health Foundation's 2009 Health Leadership Fellows Program.

Yvette was a Martin Luther King Scholar at Long Island University and received her Master's Degree in Management from Cambridge College. She has received recognition on the local, state and national level for her work with individuals living with HIV and AIDS. She has received numerous awards and recognition for her work within CHCI and in the community at large."
Clinical Program Director, CHC,Inc.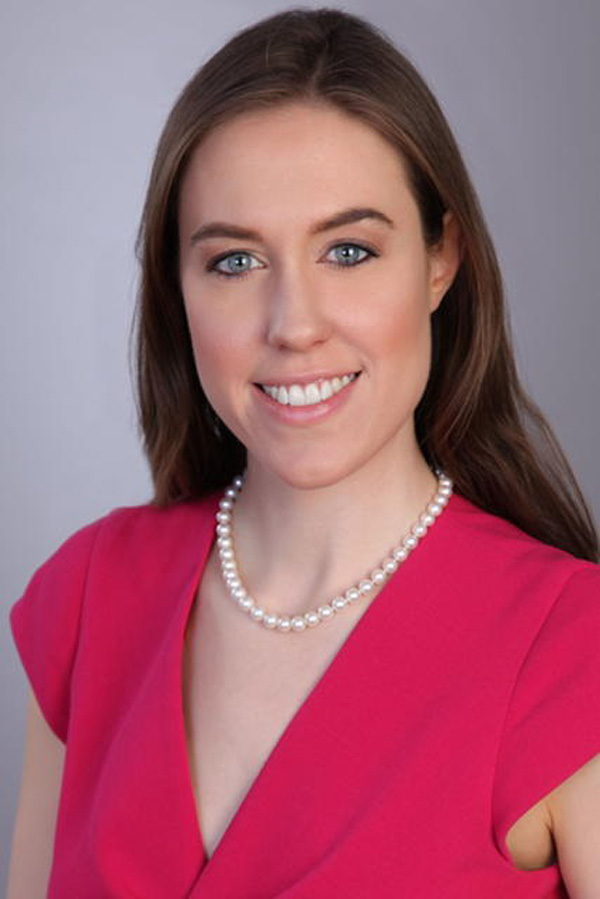 Nicole Seagriff, DNP, APRN
Clinical Program Director, CHC,Inc.
Nicole Seagriff is a Family Nurse Practitioner and the Clinical Program Director for the Postgraduate Nurse Practitioner Residency Program. Previously, she was the On-Site Medical Director of the Norwalk and Stamford sites of The Community Health Center (CHC). She started at CHC in 2011 in the Family Nurse Practitioner Residency Program at the Meriden site. Nicole completed her Doctor of Nurse Practice degree at Duke University in 2016 with a focus on screening for BRCA mutations among underserved populations. She graduated from Boston College with her BSN and Yale University with her MSN. Outside of her work for CHC, she is committed to fundraising for breast cancer research as well as spreading awareness and education about breast cancer risk through various speaking engagements.
Vice President, Research and Analysis, National Committee for Quality Assurance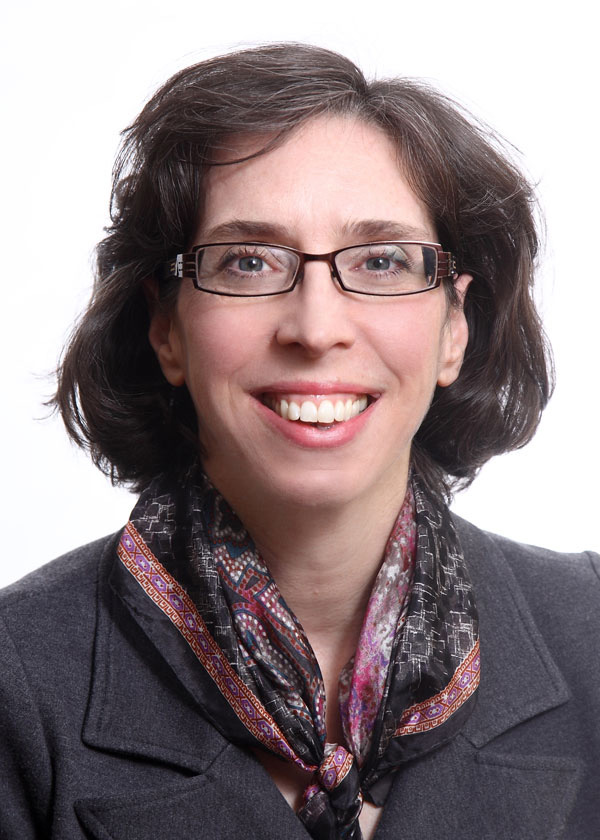 Sarah Scholle, MPH, DrPH
Vice President, Research and Analysis, National Committee for Quality Assurance
Sarah Hudson Scholle, MPH, DrPH is Vice President of Research and Analysis at NCQA. Dr. Scholle is an expert in health services and quality measurement in multiple settings and has a demonstrated record of moving innovative measurement concepts into implementation, particularly through NCQA's Healthcare Effectiveness Data and Information Set (HEDIS) and Patient-Centered Medical Home recognition program. Dr Scholle has substantial experience in disparities and health equity work. She leads the CMS Office of Minority Health's Health Equity Innovation Incubator contract that includes research to identify disparities and their precursors, methods for characterizing equity such as a newly developed health equity summary score and efforts to support improvement including toolkits.

She has served on panels to address equity for the Institute of Medicine, the National Quality Forum, and the HHS Office of Minority Health and currently serves on the Forum's Disparities Committee. She has led or participated in projects to develop quality measures for health plans and providers in diverse areas, particularly with a focus on incorporating the voice of consumers. She leads the National Collaborative for Innovation in Quality Measurement, one of six pediatric quality measurement program grants funded by AHRQ and CMS. She recently completed Patient-Centered Outcomes Research Institute-funded efforts to implement patient-reported outcome tools in primary care and is currently leading NCQA's partnership with the American Psychiatric Association on a CMS-funded cooperative agreement award to develop new quality measures for mental health and substance use care that focus on patient-reports of functioning, recovery, and care experiences.

Dr. Scholle is also leading a project to support person-driven goal setting and outcomes measurement for individuals with serious illness. In all these projects, patients and advocates serve either as members of the project leadership or are integrally involved in the decision-making through a consumer/family panel and a variety of stakeholders are involved in guiding and responding to the research work.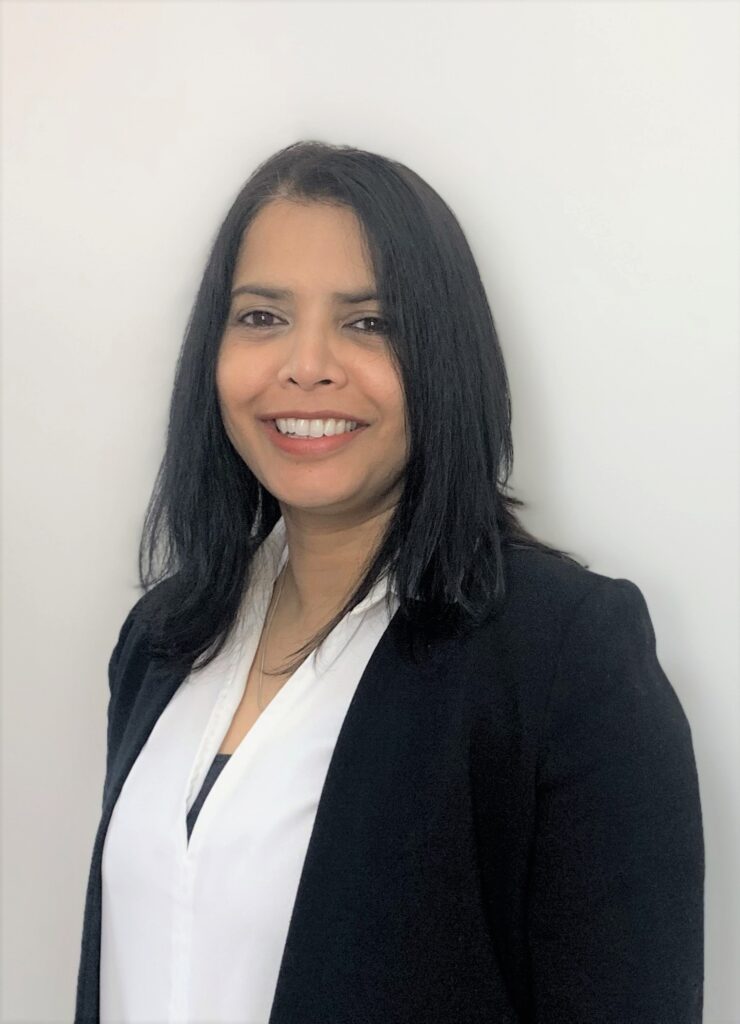 Yashoda Sharma, PhD
Program Director
As a Senior Research Scientist at the Weitzman Institute, Dr. Sharma's primary responsibility was Principal Investigator for NIH's All of Us Research Program (https://allofus.nih.gov/), one component of the national Precision Medicine Initiative. The All of Us Research Program will enroll one million or more participants in a longitudinal research study to build the most diverse research resource, which will then study how individual differences in lifestyle, environment and biological makeup affect our ability to prevent and treat diseases. This is a landmark opportunity to ensure underrepresented populations are contributing to the future of health care. Dr. Sharma's additional responsibilities included serving as a preceptor to Wesleyan University and UConn students, Safety Officer and a member of the Institutional Review Board.

Dr. Sharma joined the Weitzman Institute in March 2019, after serving as the Project Administrator for the NIDDK Inflammatory Bowel Disease Genetics Consortium, and Administrative Manager in the Department of Genetics and Genomic Sciences at the Icahn School of Medicine. In these roles, she participated in the development of long-term goals and strategic objectives and managed of several interdisciplinary multi-investigator programs. She has extensive experience with managing all aspects of academic research programs at three major academic research institutions: The Jackson Laboratory, Yale University School of Medicine, and the Icahn School of Medicine at Mount Sinai. In these roles, Dr. Sharma served as human resources, grants manager and accountant, project and data manager, communications coordinator, and compliance and regulatory manager.

Dr. Sharma earned a Bachelors from Skidmore College and her PhD from the University of Iowa. She completed her post-doctoral training at the Jackson Laboratory. These experiences, in addition to serving as a manager and supervisor drives her passion to mentor and guide undergraduates and graduates as they explore their career paths.
Managing Director of EduHealth LLC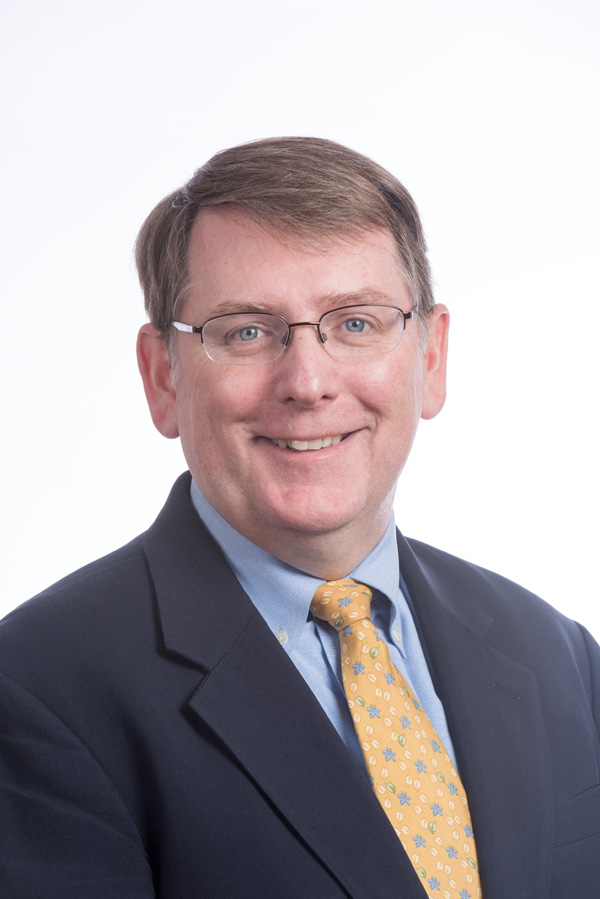 Mark Splaine, MD, MS
Managing Director of EduHealth LLC
Mark Splaine, MD, MS is the Managing Director of EduHealth LLC, an independent consulting firm specializing in health professional education as well as healthcare quality and measurement education. Mark is an Affiliate Faculty member of the Weitzman Institute, and serves as an education consultant for Community Health Center, Inc. (CHC).

Examples of Mark's current work with CHC and the Weitzman Institute include:
• He is a member of the interprofessional faculty team that leads the Quality Improvement Seminar Series in CHC's Postgraduate Training Programs; this is a 10-month education series for nurse practitioner and postdoctoral clinical psychology residents.
• He supports the Site Visitor Training Program for the National Nurse Practitioner Residency and Fellowship Training Consortium.
• He is a faculty support for a learning collaborative run by the Central Valley Health Network in California that has brought together 28 health centers to improve quality of care for childhood immunizations and colorectal cancer screening.
• Most recently, he has joined the group of coaches/mentors from CHC's Center for Key Populations that support quality improvement teams working in Ryan White HIV Clinics throughout the state of Kentucky.

Before returning to consulting, Mark was the Director of Education for CHC, Inc.'s Weitzman Institute from 2016-2018. In that role, Mark was responsible for contributing to and helping to coordinate all of the educational activities of the Weitzman Institute. This involved work with faculty, program managers, and students. In addition, Mark led the development of Weitzman's portfolio of online educational offerings.

In prior work, Mark was an Associate Professor at The Dartmouth Institute for Health Policy and Clinical Practice and in the Department of Community and Family Medicine at the Geisel School of Medicine at Dartmouth. Mark has been a teacher of health professionals for over 25 years. His education interests include creating, implementing, assessing, and continually improving educational offerings for learners that promote developing knowledge and skills for improving the quality and safety of care for individuals and communities. This work involves understanding how individuals can learn together and from one another, as well as how to best incorporate different educational technologies and assessments to promote learning for professional, graduate, and undergraduate learners.

Mark's interests in research and implementation include developing and studying opportunities to incorporate the use of measurement, analytic methods, and collaborative learning to enhance practice in health care and public health settings. The major goals of this work are to make statistics more easily understandable and useful; to develop practical methods to measure clinical processes and outcomes that can be incorporated into care settings; to teach about how health professionals can use continuous quality improvement as a way to enhance their practice and the value they provide to individuals and communities; and to study models of collaborative learning that enhance health outcomes. This work has included projects in the U.S., Scandinavia, the United Kingdom, and Africa.

Mark is professionally trained as a general internal medicine physician and practiced primary care for 16 years. He received his Bachelor of Arts degree in Biochemical Sciences from Harvard College, his Doctor of Medicine degree from Dartmouth Medical School, and his Master of Science degree in the Evaluative Clinical Sciences from Dartmouth College.