Weitzman ECHO Series for Ohio: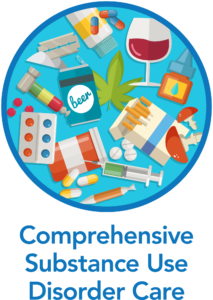 Weitzman ECHO Comprehensive Substance Use Disorder Care is a no-cost, 12-month, 24-session program. Beginning July 15,2021 this Weitzman ECHO program will meet over Zoom Video Conferencing for 1-hour, 1st and 3rd Thursdays.

This ECHO project connects healthcare providers and other care team members to a community of peers and subject-matter experts from Buckeye Health Plan, Ohio University, and Ohio federally qualified health centers (FQHCs) to address patients' complex health needs related to substance use disorders. The multidisciplinary faculty team will apply a trauma-informed, harm reduction philosophy of care to treating patients with substance use disorders. All providers working in primary care settings (especially FQHCs) are encouraged to join and participate.

Participants who register are asked to join as many sessions as possible over the one-year curriculum and be willing to present case studies for recommendations. Each one-hour ECHO session will consist of a brief didactic presentation on key topics in comprehensive substance use disorder care followed by patient case studies, submitted by participants.
Registration is limited. After you complete the registration form, a Program Specialist will follow up with onboarding information to join the live session. For questions, please contact Andriene Gaudette, Program Specialist, at [email protected].
CME, CNE, CPE, and CEU credits will be provided for physicians, nurse practitioners, physician assistants, nurses,and clinical social workers, among others, by Community Health Center, Inc., an accredited provider through Joint Accreditation for Interprofessional Continuing Education.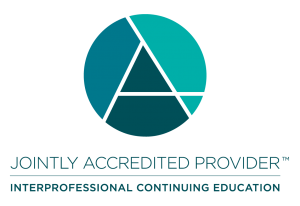 Objectives
Project a harm reduction philosophy of care into your treatment of patients experiencing substance use disorders and explain this concept to peers.
Utilize the care team more effectively to improve the management of patients experiencing substance use disorders.
Use motivational interviewing and other behavioral techniques to improve patient outcomes related to substance use disorders.
Better differentiate and implement medication management strategies for patients experiencing substance use disorders.
Illustrate trauma-informed practices in the screening, assessment, and treatment of patients experiencing substance use disorders.
Describe and manage common co-occurring conditions and polysubstance use more effectively in patients experiencing substance use disorders.
Distinguish and address factors related to social determinants of health faced by specific populations experiencing substance use disorders.
For more information, please contact: Andriene Gaudette, Program Specialist, at [email protected]
A collaboration between: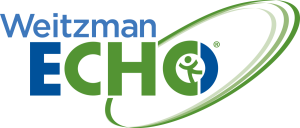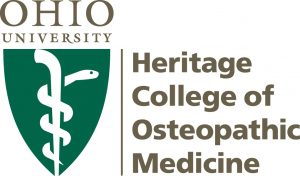 The Comprehensive Substance Use Disorder Care ECHO Program for Ohio is supported by the Centene Corporation and Buckeye Health Plan.
Meet the Expert, Multidisciplinary Faculty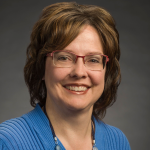 Dana Vallangeon, MD arrived at OACHC in the spring of 2019 as the new Chief Medical Officer. As CMO, she assists in efforts to lead health center clinical teams to the highest levels of quality and operational efficiency. Her dual board certification in Family Medicine and Addiction Medicine supports her work with the OACHC Behavioral Health and Quality teams to continue the adoption of effective Substance Use Disorder treatment throughout Ohio's FQHCs. A former health center CEO and staff physician for over 17 years, she has also been a medical director at a free clinic and at a substance use disorder/mental health treatment facility, along with an ongoing role as adjunct medical school and Family Medicine residency faculty. She received her M.D. degree from The Ohio State University College of Medicine and her B.S. degree from Olivet Nazarene University.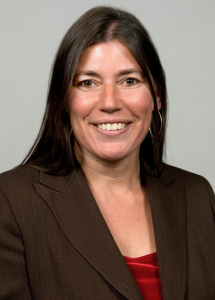 Tracy Plouck, MPA is an Assistant Clinical Professor at the Ohio University, where she works to support the Ohio Alliance for Innovation in Population Health.  The Alliance coordinates a network of nearly forty organizations that partner to address various population health challenges across Ohio. As a part of this effort, Tracy works with local communities throughout the state to build mental health and addiction service capacity.  Example activities include grant writing and administration, training and facilitation, workforce development planning, and project management responsibilities. From 2011 to 2018, Tracy was Director of the Ohio Department of Mental Health and Addiction Services. During that time she also served as President of the   National Association of State Mental Health Program Directors and as Vice Chair of the Council of State Governments' Justice Center. For more than 20 years, Tracy held a variety of leadership roles for the State of Ohio, having served twice as the state's Medicaid Director and also deputy director of both the Ohio Office of Budget and Management and the Ohio Department of Developmental Disabilities. Tracy currently serves as a board member of both the National Alliance for Mental Illness (NAMI) and the Delaware/Morrow County, Ohio NAMI affiliate. Tracy completed her BA at Kent State University and her MPA at The Ohio State University.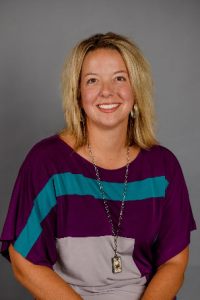 Amy Black, MSN APRN NP-C For the past decade, Amy has been a primary care provider for Hopewell Health Center.  During that time, she has become involved with the Hocking County Municipal Vivitrol Drug Court program.  Amy was instrumental in the development of a Medication Assisted Treatment (MAT) program in the Hopewell Health Center Logan primary care office, and successfully rolled out the same program to other Hopewell Health Care sites in ten counties. She has presented on this MAT model at various conferences and meetings across the state. In the recent past, Amy has served as a national-level speaking provider for the pharmaceutical market. Amy earned her Associate Degree in Nursing at Hocking College School of Nursing, completed her Bachelor of Science in Nursing at Ohio University and earned her Masters of Science in Nursing from Otterbein University.  Amy is a member of OAAPN.  She also is a member of the Hocking Valley Community Hospital Board of Trustees.  In 2016, Amy was awarded the Valeria Ann Marks Substance Abuse Prevention Award.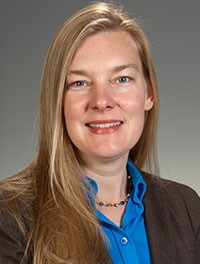 Dawn Graham, Ph.D., is an Associate Professor of Instruction in the Department of Social Medicine at Ohio University Heritage College of Osteopathic Medicine. She earned a Doctorate in Counseling Psychology from Purdue University in 2010 and a Master of Arts in Applied Behavioral Science from Valparaiso University in 1999. Clinical experience includes work at the University of Chicago Hospitals, Michigan City Area Schools, Danville Veterans Hospital, Purdue University, Porter Starke Community Mental Health, and Logansport State Psychiatric Hospital. In addition, she has experience running a multi-million dollar federal grant to promote maternal/child health in Southeastern Ohio with university and community partnerships in coordination with the Ohio Department of Health. She is a member of the American Psychological Association and previously acted as the chair of the Ohio Psychological Association Public Sector Issues committee. She is a certified community health worker through the Ohio Board of Nursing and is a CHW master trainer in the community. In addition, she has participated in national webinars and speaking engagements for SAMHSA's- Rural Behavioral Health, The March of Dimes, and The American Institutes for Research. Areas of interest include creativity and mental health, community psychology, rural health, and policy change. Current projects include qualitative research on integrated healthcare in rural settings across the United States. Her research interests also include the impact of compassion fatigue for healthcare professionals working with underserved patients and spent years teaching Trauma-Informed Care and Mindfulness to health professionals. Within the community, Dr. Graham volunteers for Habitat for Humanity, OU Woman's Mentoring Program, and Athens Girls Rock Camp. She is a current board member for The Gathering Place and is on the leadership team for the annual Paw Paw Festival. Dawn spends her free time camping, fishing, playing music, and chasing her three Basset Hounds.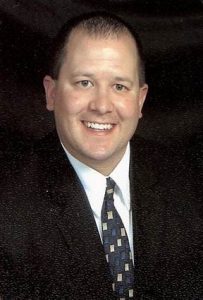 Dr. Resch, DO is a practicing psychiatrist at OhioHealth Riverside Hospital (Columbus, Ohio).He is an appointed Assistant Professor of Psychiatry at the Ohio University Heritage College of Osteopathic Medicine.Dr. Resch is a Distinguished Fellow of the American Psychiatric Association. He is board certified by both the American Board of Psychiatry and Neurology (ABPN) and the American College of Osteopathic Neurology and Psychiatry (ACONP). He has additional certification for Suboxone prescribing and Transcranial Magnetic Stimulation (TMS). Dr. Resch completed his Doctor of Osteopathic Medicine at the Ohio University Heritage College of Osteopathic Medicine. He completed a four year General Adult Psychiatry Residency at The Ohio State Wexner Medical Center. He served as Chief Resident in his last year of residency.He was the founding Psychiatry Residency Program Director at Grandview Medical Center (Dayton, Ohio) from 2010-2015. He is now the founding Psychiatry Residency Program Director for the new Psychiatry Residency Program at OhioHealth Riverside which was created in 2018 and accepted its first class of residents in 2019. Dr. Resch is an active member in several psychiatric organizations and has served in various leadership roles with them including the President of the Ohio Psychiatric Physicians Association (OPPA) in 2018-19.Dr. Resch's clinical interests include treatment resistant mood disorders, integrated care, consultation psychiatry, and neuromodulation. He has co-authored several peer reviewed publications and has been a featured speaker at numerous local and regional meetings on a variety of Psychiatric topics.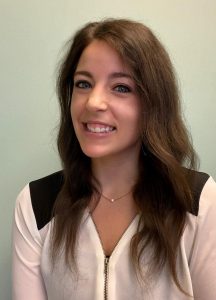 Ericka Ludwig, LPCC-S, LICDC-CS earned her Bachelor's Degree in Psychology from Capital University and her Master's Degree in Clinical Mental Health Counseling from Wright State University. Ericka has been employed at Hopewell Health Centers for the past eight years providing direct clinical care to clients who have co-occurring mental health and substance use concerns. She is currently the Outpatient Supervisor/Coordinator of counseling services where she provides both direct care to a small case load of clients as well as provides clinical and administrative supervision of counseling staff. She has been involved in innovative programs addressing substance use concerns including the Hocking County Municipal Drug Court programs, Rapid Access, Project HOPE, and recovery housing. She was awarded the 2015 Hocking County Mental Health Advocate Award for her work on the creation of the county's first recovery house.