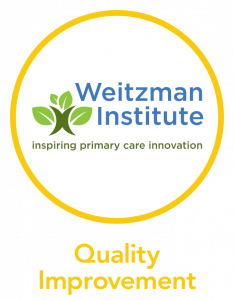 Advancing Primary Care Quality Improvement
Project ECHO Quality Improvement is a series of one-hour, live dynamic videoconferencing sessions focused on primary care quality improvement (QI). Project ECHO Quality Improvement provides professionals engaged in QI work the opportunity to gain access to an expert faculty and peers using a virtual QI learning community.
What's in it for me?
Ongoing feedback to support your practice improvement strategies and help to refine your QI skills while facing the real world challenges of tests of change or implementing evidence-based best practices. Each session will consist of a didactic presentation using a practical QI tool or interpersonal skill-building technique followed by a case-based presentation of a frontline or system challenge.
What makes this unique?
The participants submit questions, cases, and topics for discussion in advance of the session for faculty review. The faculty will discuss strategies, answer questions, and engage the virtual QI community in helping you find solutions to your QI challenge.