Weitzman ECHO Series for Ohio: Women's Health
A collaboration between: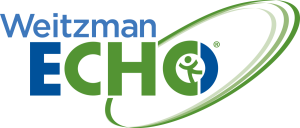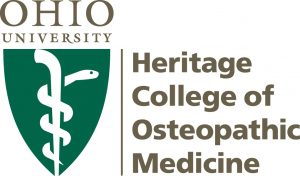 The Women's Health ECHO Program for Ohio is supported by the Centene Corporation and Buckeye Health Plan.
This program is designed to connect providers to a community of peers and subject-matter experts from Ohio University and across the state to address patients' complex health needs related to women's health using a multidisciplinary team approach. Topics include sexual and reproductive health, mental health, prevention and screening, and medical conditions throughout the lifespan.
Meet the Expert, Multidisciplinary Faculty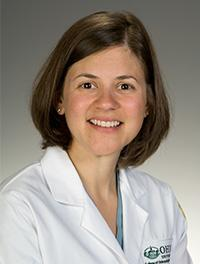 Jody M. Gerome, DO, FACOOG, is a Senior Associate Dean, Medical Education and Associate Professor of Obstetrics and Gynecology at Ohio University Heritage College of Osteopathic Medicine, in Athens, Ohio, where the mission is to train osteopathic primary care physicians to serve in the State of Ohio. In addition to her work preparing our next generation of physicians, she practices Obstetrics and Gynecology for Ohio Health Physicians Group – Heritage College Obstetrics and Gynecology. Her practice serves a 5 county region in the Appalachian region in Southern Ohio. As a general obstetrician gynecologist, she aims to improve maternal and neonatal outcomes through education and high-quality patient care. She has participated in multiple projects designed to improve quality care to the at-risk populations she serves. Dr. Gerome, a northern Ohio native, and avid Cleveland sports fan, now resides in Athens, Ohio, where she and her husband are raising 3 young boys.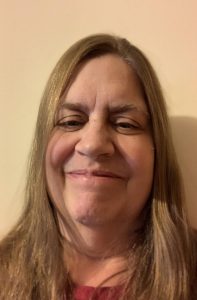 Laurel Danes-Webb, MS, APRN-CNP, FNP-BC, CDCES, graduated from Case Western Reserve University with a Doctor of Nursing Degree (converted to a DNP) as well as Ohio State with a Master's of Science in Nursing. She obtained a Post Masters Family Nurse Practitioner certificate in 1999 from Otterbein University and began practice as one of the first Family Nurse Practitioners in Hocking County. She presently is employed full time at Hopewell Health Center, a large FQHC that spans over nine counties in southeastern Ohio where she has been employed for 19 years. Her practice includes patients of all ages and she utilizes up to date evidenced based practice standards in her care. In addition to family practice, she incorporates diabetes management strategies from her background and certification as a diabetes care and education specialist. Previously as a professor of nursing at a local community college, Laurel was able to master skills of teaching which has been invaluable in working with patients having low literacy or inability to read. Laurel is committed to caring for the underserved and ensuring all patients get excellence in care.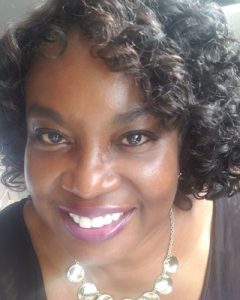 Pamela D. Pardon, PMHNP-BC, MSN, RN, is a board-certified psychiatric nurse practitioner and the owner of Pearls of Wisdom Psychiatric Services in Lorain, OH established in August 2019. Pamela earned a master's degree from Case Western Reserve University and was board certified by the American Nurses Credentialing Center in 2015 (currently updated in 2020). She has over 38 years in nursing experience in Med-surg, NICU/Pediatrics, Cardiac Step-down, home health care and as a nurse assisting a dental surgeon. She has worked as a psychiatric nurse since 1990 and currently specializes in treating anxiety, depression, mood disorders, ADHD, and trauma/PTSD.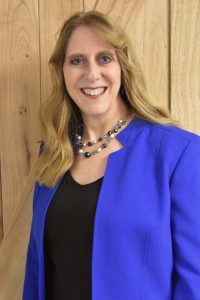 Sarah Sams, MD, FAAFP, trained and practiced is a Family Physician who practices full spectrum Family Medicine including obstetrics in her role as Associate Director at Grant Family Medicine Residency program in Columbus, Ohio. Sarah's greatest joy in medicine is caring for families across the lifespan, including having delivered more than a dozen "2nd generation" babies (babies of babies she delivered). In her faculty role at Grant, she is in liaison between the Family Medicine department and the Mother/Infant departments, servicing on the OB peer review Women's/Infant CPIT (Clinical Performance Improvement Team) and the System wide Women's/Infant Guidance Council. Dr. Sams is a past president of the Ohio Academy of Family Physicians and currently serves as an Ohio Delegate to the American Academy of Family Physicians Congress of Delegate. She also currently serves on the AAFP commission on Finance and Insurance.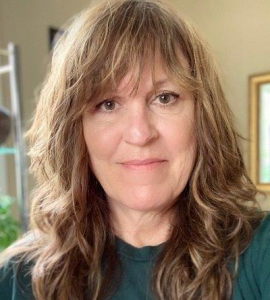 Stacy Lee, RN, is the Family Navigator Program Manager within Community Health Programs at OUHCOM. She has been with the program since 2014. The Family Navigator Program provides education, outreach, support, and advocacy for Medicaid-eligible at-risk pregnant women. Ongoing prenatal and postpartum navigation services are provided by registered nurses, addressing social determinants of health and barriers to care. In addition to RN licensure, she holds a BBA in Management and Strategic Leadership. Stacy has been involved with multiple ECHO series related to women's health, maternal substance use disorder, and screening, monitoring, and evidence-based practices for children and families affected by neonatal abstinence syndrome. She is active with several area women's health interdisciplinary collaboratives and leads the Babe and Me Tobacco Free smoking cessation program at Ohio University.