A dynamic team of mission-driven healthcare research, education and policy experts focused on serving the underserved.
Vice President and Director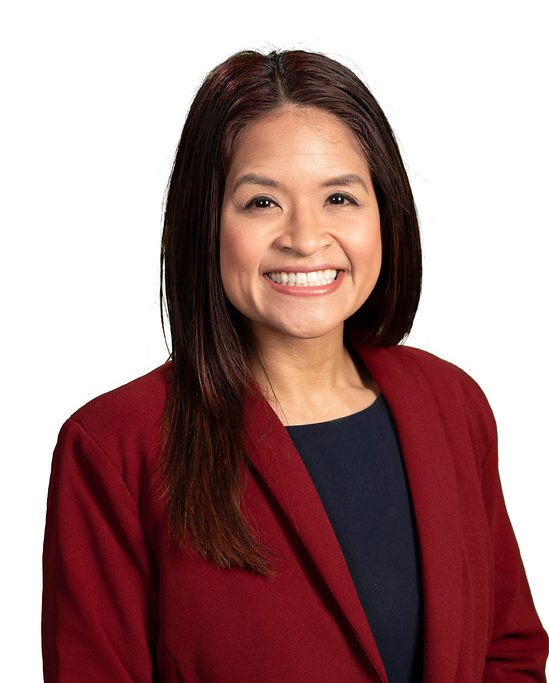 April Joy Damian, PhD, MSc, CHPM, PMP
Vice President and Director
Dr. April Joy Damian is an epidemiologist, health services researcher, and classically trained public health professional with expertise in health equity, social determinants of health, psychiatric epidemiology, and mixed methods. She currently serves as the Vice President and Director of the Weitzman Institute, a national research, education, and policy center dedicated to quality improvement and primary care transformation, with a particular focus on the underserved. Dr. Damian concurrently holds faculty appointments at Johns Hopkins Bloomberg School of Public Health, UConn School of Medicine, and Wesleyan University. She is a well sought after speaker and thought leader in health equity, and serves in multiple leadership positions in the field, including on AcademyHealth's Board of Directors Standing Committee on Advocacy and Public Policy, Vice Chair of the Health Equity/PRO/Community Engagement Committee for NIH's RECOVER initiative. She also served as Chair of the AcademyHealth Public Health Systems Research IG Advisory Board. Dr. Damian previously served as the Director of Quality Innovation at the National Quality Forum (NQF) where she spearheaded the expansion of NQF's portfolio on SDOH quality measures, and co-led the NQF Measure Incubator®, an innovative effort that facilitates efficient measure development and testing through collaboration and partnership, and addresses important aspects of care for which quality measures are underdeveloped or non-existent.

Dr. Damian completed her PhD in the Department of Mental Health at Johns Hopkins Bloomberg School of Public Health and Master's in Medical Sciences at Harvard Medical School. She graduated Phi Beta Kappa from the University of California, Berkeley with a Bachelor of Arts in Ethnic Studies, Highest Honors. She has worked with several reputable governing bodies, including the U.S. Department of Veterans Affairs, Veteran Health Administration in Washington, DC, International Organization for Migration in Geneva, Switzerland, as well as local health departments, on policy and programs relating to improving healthcare access and quality for medically underserved communities. She is an inducted member of the Sigma Xi Scientific Honor Society, and has received numerous recognitions in honor of her role as a social change agent, including the Harry S. Truman Scholarship, the Robert Wood Johnson Foundation-funded Community Well-Being Warrior Award, and an honorarium from the University of Delaware.
Founder Emeritus, Senior Investigator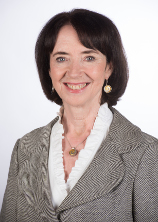 Margaret Flinter, PhD, APRN
Founder Emeritus, Senior Investigator
Dr. Margaret Flinter is the Senior Vice President and Clinical Director of the Community Health Center, Inc. A family nurse practitioner since 1980, she has held progressive roles in the organization as both clinician and executive leader as it transformed from a storefront clinic to one of the country's largest FQHCs. In 2005, she founded CHCI's Weitzman Center as the research and development arm of CHCI, now the Weitzman Institute, and serves as a Senior Faculty of the Institute. Margaret also served as the national co-director of the RWJ Foundation's LEAP project, which studied exemplar primary care practices across the country. She also serves as the PI and co-Director of the National Technical Training and Assistance Project on Clinical Workforce Development. Margaret has led the national development of a model of post-graduate residency training programs for new nurse practitioners committed to practice careers as primary care providers, particularly in safety net settings and established and chairs the Board of the National Nurse Practitioner Residency Training Consortium. She is the co-host of a weekly radio show, "Conversations on Health Care", which connects people with issues of health policy, reform, and innovation, and speaks widely on topics related to primary care transformation.

Margaret received her BSN from the University of Connecticut, her MSN from Yale University, and her PhD at the University of Connecticut. She is a fellow of both the American Academy of Nursing and the American Academy of Nurse Practitioners. Margaret is a former National Health Service Corps and RWJ Executive Nurse Fellow.
Jermane Bond, PhD
Director of Research
Dr. Jermane Bond is Director of Research at the Weitzman Institute. Dr. Bond comes to the Weitzman Institute with 20 years of research experience as a social epidemiologlist. He is co-founder of Health Equity Analytics Lab (HEAL, LLC) and has recently served as Assistant Research Professor, Department of Prevention & Community Health, Milken Institute School of Public Health, The George Washington University in Washington, D.C. He received his Doctorate in Medical Sociology from Howard University.

Dr. Bond, a public health leader and health equity strategist, has published widely in the areas of maternal and child health disparities, paternal involvement in pregnancy outcomes and men's health. He has served on numerous task forces, editorial and advisory boards, including the Leadership Committee of the Maternal and Child Health Section of the American Public Health Association, the Maternal and Child Health Journal, American Journal of Public Health and the Community Engagement in Genomics Working Group of the Advisory Council for Human Genome Research of the National Institutes of Health's National Human Genomics Research Institute.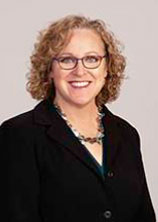 Karen Ashley, EdD
Director of Education
As Director of Education for the Weitzman Institute, Dr. Ashley is responsible for providing leadership and supporting the growth and development of the Weitzman Institute's diverse educational programs. Dr. Ashley has focused her career on adult education in health and health care, whether in academic or non-profit settings. Her areas of expertise include curriculum design and development, accreditation, faculty development, instructional design, and evaluation. Prior to joining CHC, Dr. Ashley was the Associate Director of Education at The Dartmouth Institute for Health Policy & Clinical Practice at Dartmouth College, where she oversaw its MPH, MS, and PhD programs. While at Dartmouth, Dr. Ashley was also the Principal Investigator for a CDC/PEPFAR project in partnership with Boston University's School of Public Health, and Muhimbili University's School of Public Health (in Dar es Salaam, Tanzania) to redesign Muhimbili's public health curriculum and offer faculty development seminars. The goal of this nine-year project was to increase the number of public health workers in the field to address HIV/AIDS in Tanzania.

Prior to joining Dartmouth, Karen served as Director of Education for the Carolinas Center for Hospice and End of Life Care, providing continuing education for hospice and end-of-life care providers and volunteers for hospice agencies across North and South Carolina. Before that, she worked with the Northeast Tennessee Area Health Education Center through East Tennessee State University, coordinating continuing education for medical and other health care professionals in 13 counties in Tennessee. Karen completed her EdD in Educational Leadership from the University of Phoenix, MEd in Health Education from the University of Tennessee, and BS in Health and Sport Science from Wake Forest University.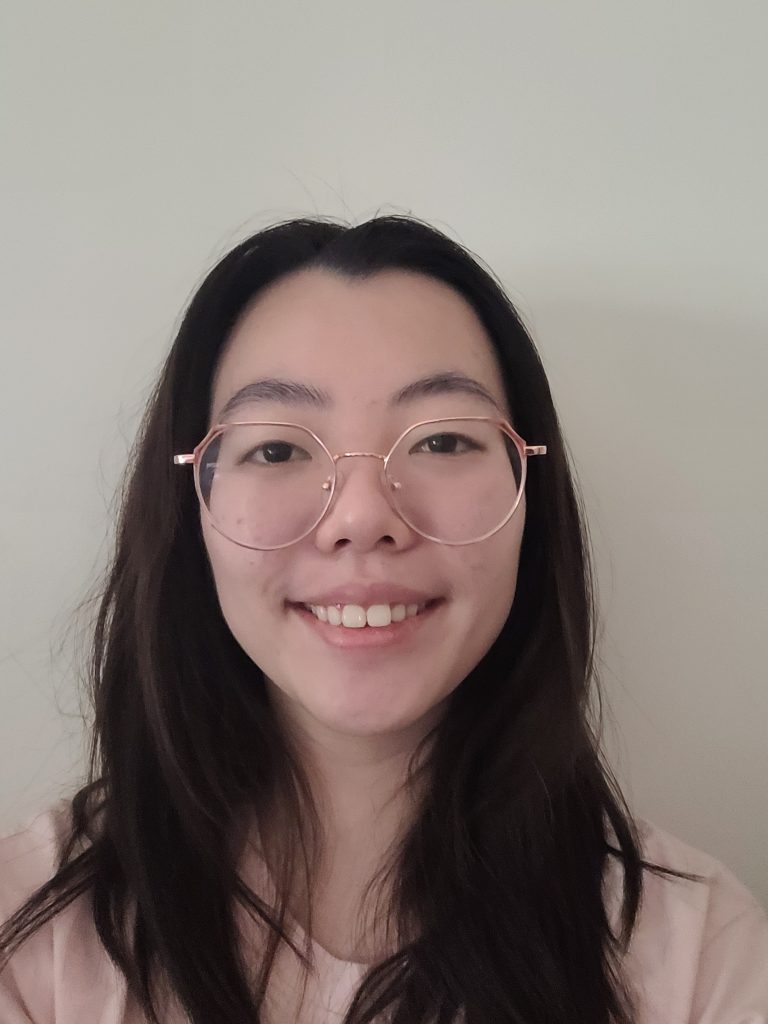 Jiayi Chen
Research Coordinator I
Jiayi is a Research Coordinator I for the All of Us program at the New London site. She began working for the Weitzman Institute in 2022, where she is responsible for outreach and retention to connect patients with the program. Jiayi received a Bachelor Degree in Psychology from the University of Connecticut in 2020. Prior to joining the Weitzman Institute, she worked as a chiropractor assistant, interacting with patients on a daily basis, which sparked her passion in healthcare being a universal right. With the current one-size-fits-all model in place, she hopes to be a part of the change that will lead to more personalized medical care.
Program Specialist, All of Us Research Program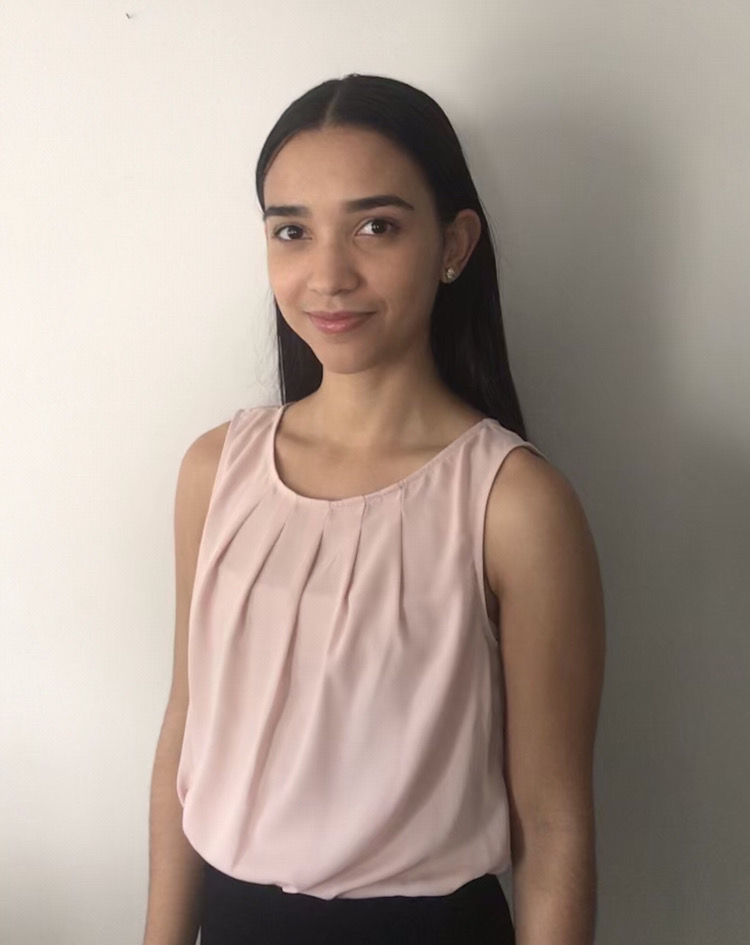 Kharla Colon-Vazquez
Program Specialist, All of Us Research Program
As the Program Specialist for the All of Us Research Program, Kharla is responsible for program operations and oversight, working closely with the Program Manager to support the team for outreach, engagement, enrollment and retention activities. Kharla also supports the programs communications efforts and community outreach activities, and co-leads the program's participant, community, and staff advisory committees. In 2020, Kharla received her Master of Science degree in Neuroscience from the University of Hartford, where she previously received her Bachelor of Science in Biology with a minor in Health Sciences in 2018. Her Masters Capstone project focused on the neuroprotective role bilingualism plays against Alzheimer's disease.

Kharla joined Weitzman because she believes research is the foundation of clinical care, and programs like All of Us and other Weitzman-led efforts can pave the way toward healthier communities and addressing health disparities.
Program Director, Nurse Practitioner Residency Programs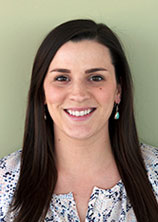 Charise Corsino, MA
Program Director, Nurse Practitioner Residency Programs
Charise currently serves as the Program Director for CHCI's Nurse Practitioner Residency Training Programs. In this role Charise manages the operations and growth of CHCI's NP Residency Programs of 18 NP Residents across 6 CHCI locations. In addition to her work with CHCI's NP Residency Program, Charise serves as an expert for the development, execution, and evaluation of NP Residency training programs on a national level. This work includes consulting with external organizations and serving as a faculty on CHCI's HRSA funded National Training and Technical Assistance Partner (NTTAP) program focused on workforce development. Charise's work at Weitzman is focused on workforce development, postgraduate education, and training the next generation of primary care leaders. She is driven by CHCI's mission that healthcare is a right, not a privilege, and is committed to topics of health equity, racial and social justice, and social determinants of health.

Charise joined CHCI in 2010 as the Program Manager for the Statewide Mobile Program and Community Wellness Programs, overseeing the organization's in-school dental program, Community HealthCorps program, and a portfolio community wellness programs. In 2012, Charise became the Director of Middlesex County Sites, managing the daily operations of three of CHC's primary care health center locations. She joined the Weitzman Institute in 2014 as the Program Manager for CHCI's NP Residency Program. Charise is also a certified Clinical Microsystems coach and former Health Leadership Fellow through the Connecticut Health Foundation.

Charise is a native Mainer where she currently lives with her family. She earned a Bachelor of Science in Health Care Management from the University of Connecticut's School of Business and a Masters of Arts degree in Health Communication from Emerson College in collaboration with Tufts University School of Medicine.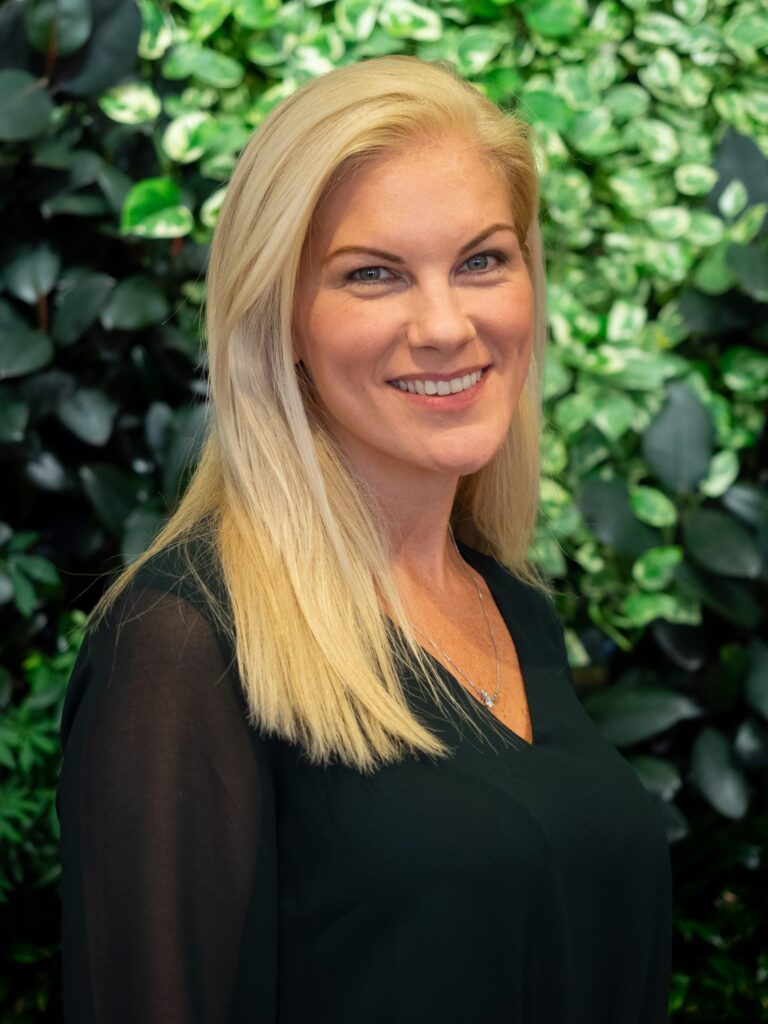 Meaghan Cosgrove
Program Specialist
Meaghan joined Community Health Center, Inc.'s NP Residency Programs in 2019 as a Program Specialist. In this role, Meaghan oversees the daily operations of CHCI's Family NP Residency Program, which includes 10 Family NP Residents at five CHCI locations. Meaghan oversees the planning, implementation and operations of the Residency program curriculum as well as managing the overall residency experience. Prior to joining the CHCI NP Residency Program, Meaghan worked in CHCI's Human Resources Department as a Recruiter.
Project Manager, Population Health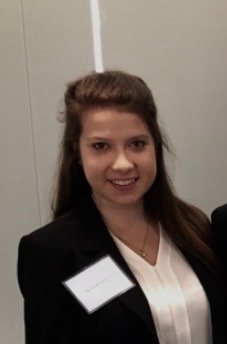 Jaclyn Cunningham
Project Manager, Population Health
Jaclyn currently serves as the Project Manager for the National Hypertension Control Initiative, a three-year project funded by HRSA to provide Bluetooth enabled blood pressure devices to patients with uncontrolled hypertension. Jaclyn works closely to develop workflows with CHC's clinical teams that outline patient outreach, training and distribution strategies so patients are able to successfully monitor their blood pressure in between visits with their provider. In this role, Jaclyn collaborates with members of the population health team, MAs, nurses and clinical leadership to ensure all project workflows are efficient. This enables our clinical teams to successfully provide education, coaching and guidance on hypertension management to our patients. Jaclyn also facilitates CHC's Hypertension Advisory Committee meetings, which provide updates on initiative goals and objectives, project workflows, and addresses challenges with key members of the National Hypertension Control Initiative.

Jaclyn started at CHC as the Inter-Professional Student Coordinator where she worked with CHC's leadership team to oversee student placements across the medical, dental and behavioral health disciplines. During her time coordinating clinical and non-clinical placements for students across all sites, Jaclyn served as the primary contact for CHC's academic partners and facilitated the onboarding and offboarding process for 300-400 students and medical residents each year. Jaclyn managed the process of new affiliation agreement requests, assessing site capacity for in-person and hybrid placements, student evaluations, and ensuring all Workday accounts were compliant with DCF, state and infection control requirements. Jaclyn has also served as a coach on the Health Professions Student Training Learning Collaborative to help other organizations develop and standardize workflows relating to student placements.

Prior to her time at Community Health Center, Jaclyn served as a Graduate Medical Education Coordinator overseeing the Residency and Fellowship programs for the Dermatology Division at Children's Hospital Los Angeles. She also worked in the Academic Affairs office at CHLA as an Administrative Resident. In Academic Affairs, her work focused on process improvement initiatives in the faculty appointment and promotion processes. Jaclyn completed her Masters of Health Administration (MHA) at the University of Southern California. She graduated Magna Cum Laude with a Bachelor of Science in Health Care Administration at the University of Scranton.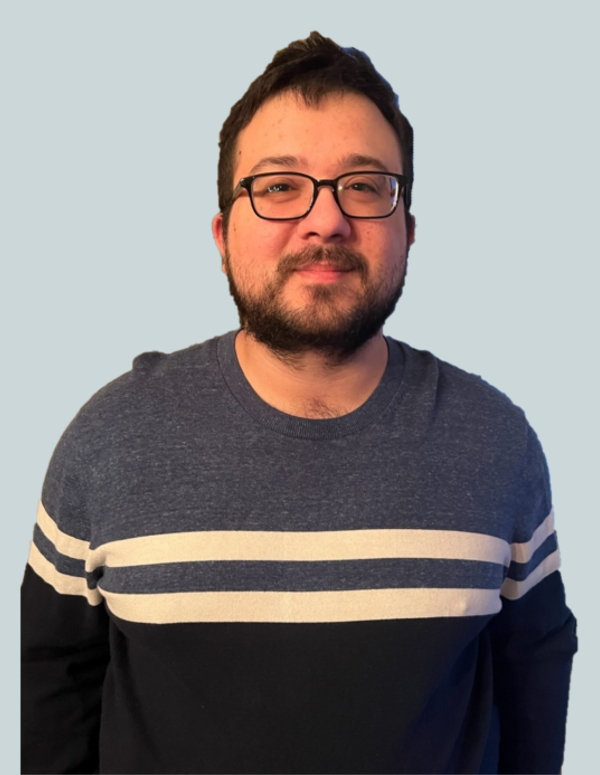 Anthony DiMartino, MA
Education Specialist
Anthony DiMartino, MA, joined the Weitzman Institute as a Program Specialist in November 2021. Here Anthony oversees the day-to-day program management of the Key Populations, Healthy Lifestyle Management & Diabetes, and SMART ECHOs, while also providing support on webinars. Being a member of the LGBTQ+ community in conjunction with his professional studies has instilled in him a drive to help improve the lives of marginalized groups in healthcare, and it is his goal to work with programs that will help make a difference in these areas. Previously, he worked as an English teacher and Intervention Specialist in the field of public education. Anthony graduated from Quinnipiac University with a Bachelor of Arts in English and a Master of Arts in Teaching. While not occupied with work, Anthony can often be found taking care of his handsome cat Jace.
Research Coordinator II - All of Us Research Program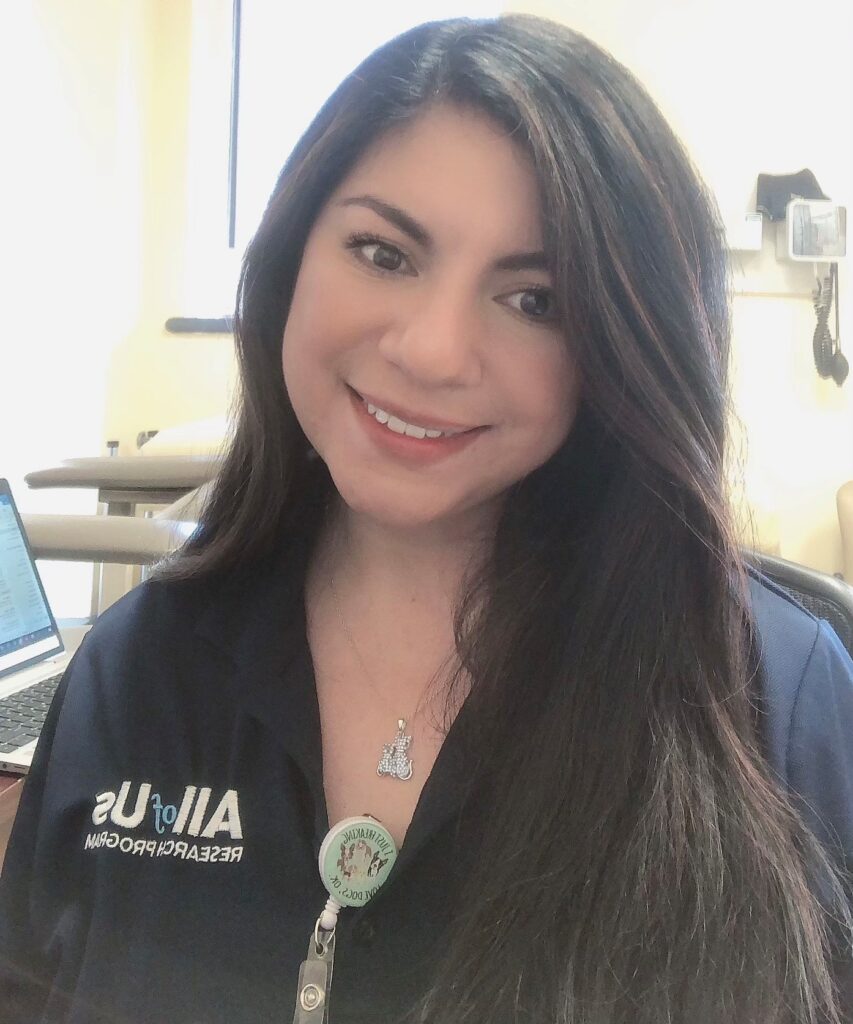 Alejandra Duran Sanchez
Research Coordinator II - All of Us Research Program
Alejandra is the Research Coordinator II for the All of Us Research program at the New Britain site and responsible for utilizing effective methods to drive enrollment and retention rates. She is also the main Phlebotomist at the site for the All of Us participants. She facilitates the participant's understanding of the program through education and the high-touch approach. Alejandra has a Bachelor's Degree in Education, Humanities and Languages and has wide experience working with the community and she started at CHC as Patient Services Associate at the Bristol Site.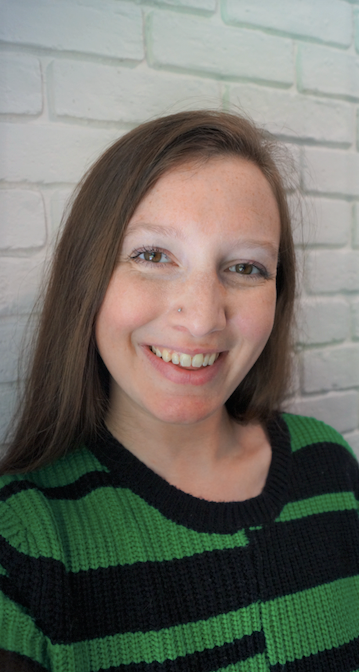 Natalie Ewashkow
Education Specialist
Natalie Ewashkow is an Education Specialist at the Weitzman Institute where she designs and supports the development of program initiatives to provide training and consultation to internal and external professionals. Natalie came to Weitzman with three years of experience in coordinating and implementing technical training programs within the energy and utilities industry. She holds a bachelor of arts in psychology and a master's degree in industrial-organizational psychology from the University of Hartford. Outside of work, Natalie loves to read books, enjoys visiting specialty coffee shops and bakeries, and can be found hanging out with her cat Bella. Natalie joined the Weitzman Institute to be part of something bigger than herself and to transform health care and advocate for health equity through education.
Behavioral Health Coordinator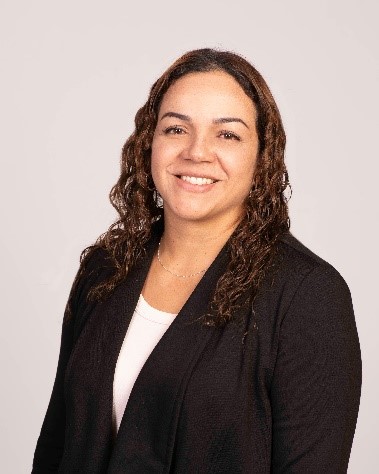 Bibian Ladino-Davis
Behavioral Health Coordinator
Bibian Ladino-Davis, is a Behavioral Health Coordinator, coordinates with Primary care team members to discuss PCMH+ patients at designated Integrated Care Meeting (ICM), responsible for establish and facilitated ICM's focus on panel management, chronic disease management, identifying gaps in care and transition of care. Previously, Bibian was the Care Coordinator responsible to schedule patients who have gaps in care for well child visits and those who miss scheduled appointments, also responsible for identifying difficulties in keeping those appointments. Bibian joined Community Health Center (CHC) in 2015 as a Patient Service Associate at the New London location where she learned the skills to advance to multiple positions. Bibian Graduated from the University of Bogota Jorge Tadeo Lozano, with a dual degrees in International Relations and Diplomacy. After graduation, she moved to Connecticut where she is building her family and career.
Assistant Director of Training and Technical Assistance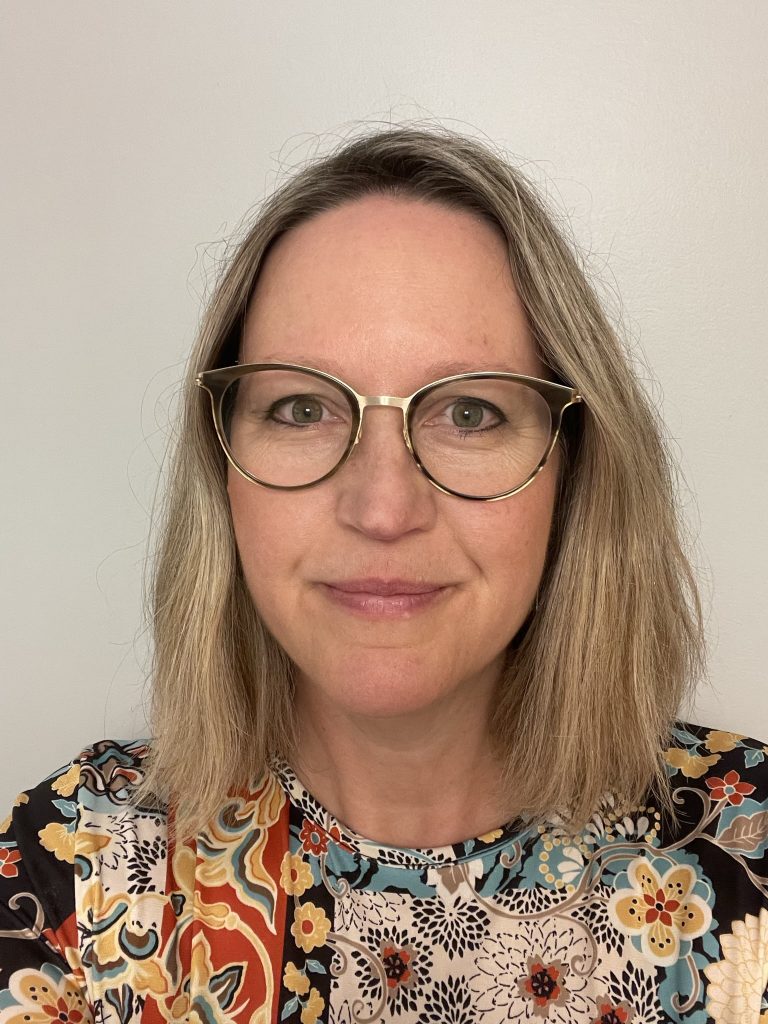 Jenni Lane, MA
Assistant Director of Training and Technical Assistance
Jenni Lane joined the Weitzman Institute in 2022, bringing decades of experience in education to her role as Assistant Director of Training and Technical Assistance. Jenni has developed and disseminated multiple replicable trainings, practice improvement and change management interventions, and quality improvement initiatives that are currently implemented in health centers, health systems, schools, and community-based organizations across the country. She prioritizes health equity in program design, toward a goal of disrupting and dismantling inequitable practices and systems.

In 1999, Jenni received her Master's degree in English from Eastern Michigan University, where she taught writing while volunteering at a local family planning clinic. She found her passion for prevention/education work in adolescent sexual health there, and she dedicated herself to improving adolescent health and wellbeing through centering the voices and needs of young people. This launched the next twenty years of her career, where she focused on training and professional development for adolescents and the adult professionals who serve them. Jenni adheres to the principle, "Nothing about us/without us," through human-centered program development and patient care practices. She brings this perspective and her love of data-driven continuous quality improvement to Weitzman after serving for eight years as Senior Program Manager at the University of Michigan Adolescent Health Initiative. At AHI, Jenni built strong national partnerships and secured funding for many innovative projects, striving to keep youth justice, reproductive justice, and racial and social justice at the center of the work. Jenni has been a proud member of the Youth Engagement committee of the Society for Adolescent Health and Medicine since its inauguration, and has served on many boards and task forces. She finds joy in her daily morning walks, vegetable growing and cooking, reading, NYT crossword puzzles, and her many treasured relationships.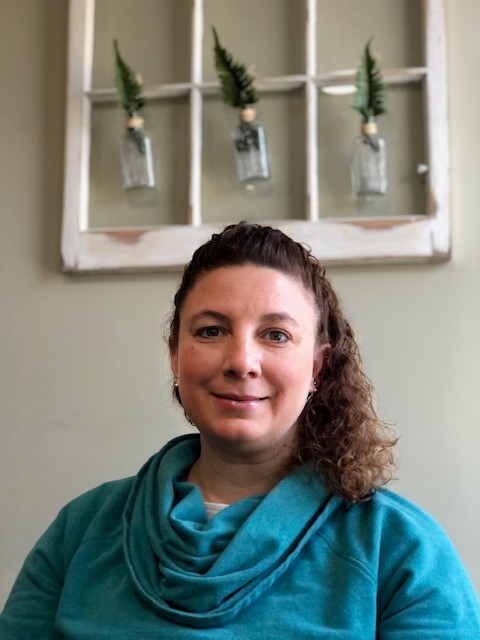 Lindsey Lehet
Program Specialist
Lindsey Lehet joined the Weitzman Institute as a Program Specialist in February 2020. In this role, she works closely with the Weitzman ECHO team and faculty members on multiple programs including, Pain, Complex Integrated Pediatrics, Alcohol & Smoking and Childhood Trauma in the COVID-19 Era. Lindsey oversees the day to day management and start-up of each of her assigned ECHOs and is involved in running and managing the sessions. She also works behind the scenes coordinating and collaborating with colleagues on logistics for numerous other education programs including: School Based Health, Path Forward, and vaccine hesitancy programs to make sure sessions run as smooth as possible. Recently, in collaboration with the LEGO Foundation, Lindsey began working on the Prescription for Play Program. The goal of this program is to embed the promotion of play into the structure of the routine well child visits.

Prior to joining the Weitzman Institute, Lindsey worked as a Prevention Coordinator where she planned and implemented programs for students, community members, and school officials on current and up and coming health trends. She also served as the Coalition Coordinator for her local Coalition. She has taken her love for prevention work and continues to volunteer on several substance abuse prevention councils and to advocate for issues affecting youth today.

Lindsey graduated from Southern Connecticut State University with a B.S. in Public Health; Health Promotion. Lindsey is a Licensed Massage Therapist and has been practicing for over 14 years. Outside of CHC and volunteering Lindsey enjoys spending as much time as she can with her family. When she isn't at a sporting event cheering on her boys you can find Lindsey with her family outside hiking, swimming, or paddle boarding. Lindsey was originally drawn to the Weitzman Institute because of Project ECHO. She loved being able to connect with professionals across the country to discuss potential didactics and curriculum as well as listening to the multidisciplinary faculty members collaborate as they discuss difficult patient cases. After working at Weitzman, Lindsey quickly discovered there was so much more work that went on and that Weitzman Institute truly stays on the forefront of "transforming the delivery of primary care through research, technology, education, and innovation." Lindsey enjoys that no two days are the same and she loves working with her colleagues to produce educational programs that help arm clinical staff with the tools to overcome hurdles and barriers seen in the healthcare industry today.
Education Program Specialist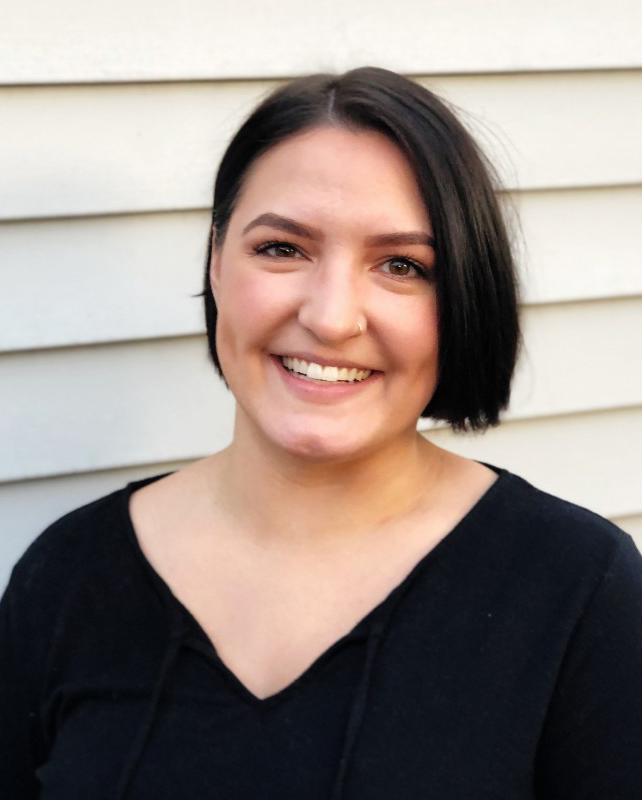 Casandra Lehr
Education Program Specialist
I am an education specialist for the NP Residency Program; specifically supporting our telehealth initiatives. Before working at Weitzman I spent the majority of my career working in reproductive and abortion care. I joined Weitzman to work with a team that is committed to equitable healthcare for everyone.
Senior Research/Evaluation Associate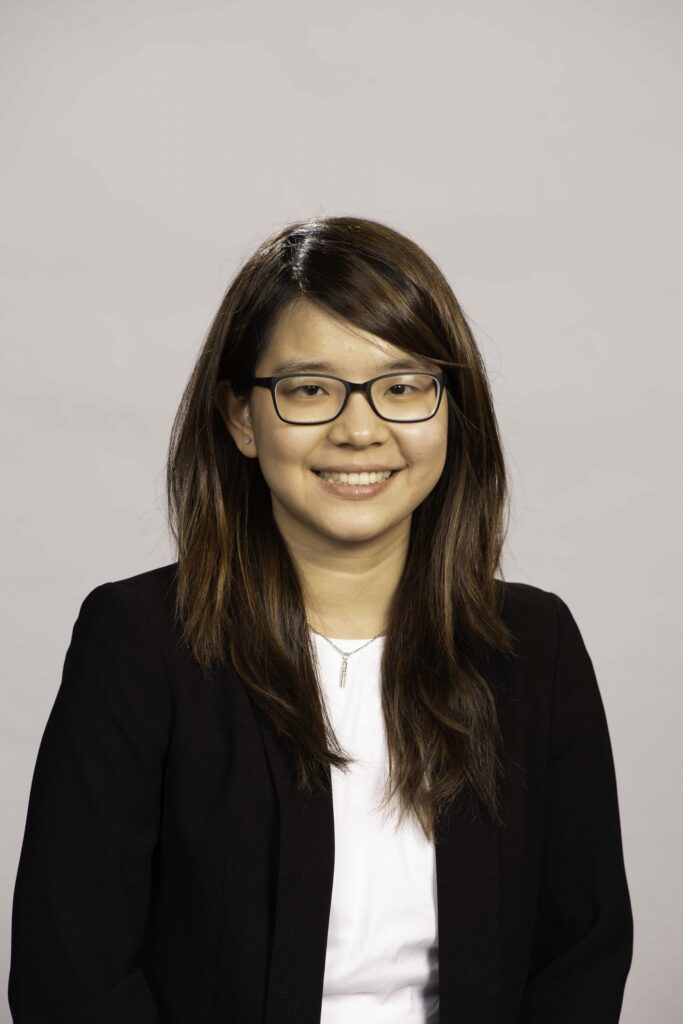 May Oo, MPH
Senior Research/Evaluation Associate
May Oo is a Senior Research/Evaluation Associate at the Weitzman Institute. She provides her support for Prescription for Play, a program coordinated by The LEGO Foundation to promote 'play' for pediatric (18- to 36-month old) patients. May is also involved with other research projects at Weitzman, including data analysis and preparation of manuscripts and grants. May is currently enrolled in a Master of Science in Business Analytics program at Quinnipiac University. Prior to Weitzman Institute, May was an office administrator and dental assistant in Burlington, MA. May obtained a Bachelor of Dental Surgery from the University of Dental Medicine, Yangon and a Master of Public Health degree from the University of Massachusetts, Lowell. During her time as a graduate student, May completed an orthopedic/musculoskeletal research internship, which studied the relationship between age, firefighting experience, and dynamic balance ability, as well as gastrocnemius muscle length and single-leg balance ability among male career active-duty firefighters.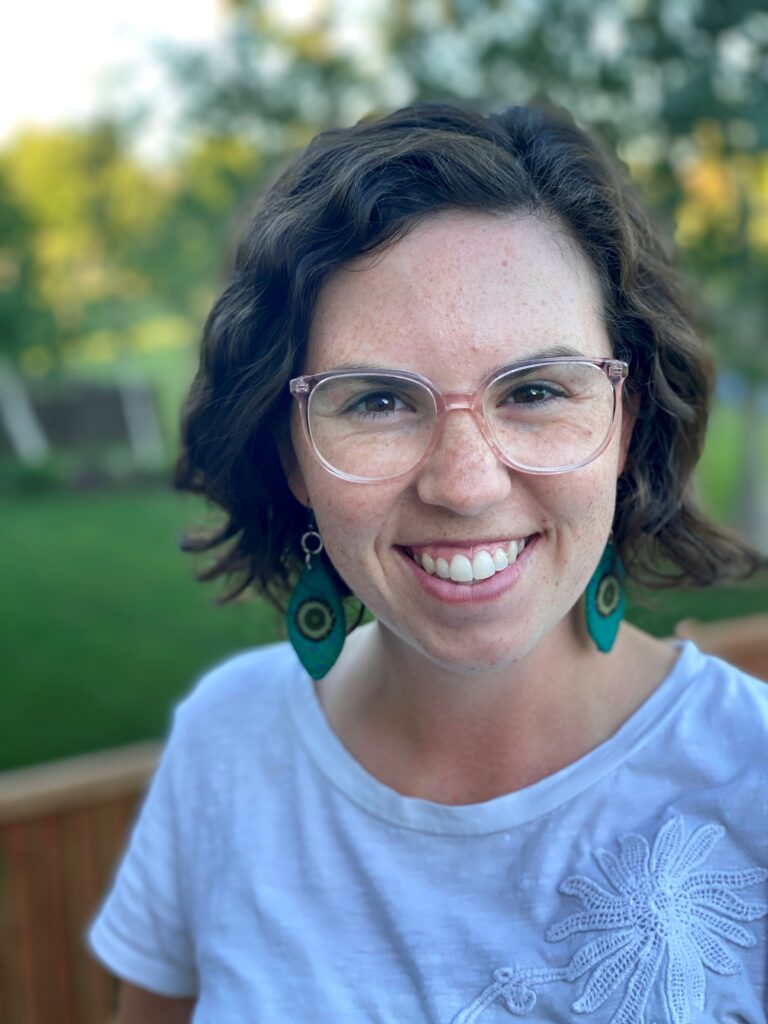 Reilly Orner
Education Specialist
Reilly Orner is an educator at heart, which is a passion that lends itself well to her role as an Education Specialist at the Weitzman Institute. In this role, Reilly manages the programming logistics, faculty coordination, and curriculum planning for multiple ECHO programs. Before her time at Weitzman, Reilly was a high school Spanish teacher and middle school youth program director in her home state of Minnesota. She is passionate about learning from the rich and unique experiences of those she meets through travel and work. She attended St. Olaf College in Northfield, MN where she had the opportunity to study abroad both for a semester in Costa Rica and a month in South Africa. She continues to keep in touch with both of her host families.

Reilly enjoys good food, traveling, and exploring a few of Minnesota's 10,000 lakes with her husband, son, and two golden retrievers.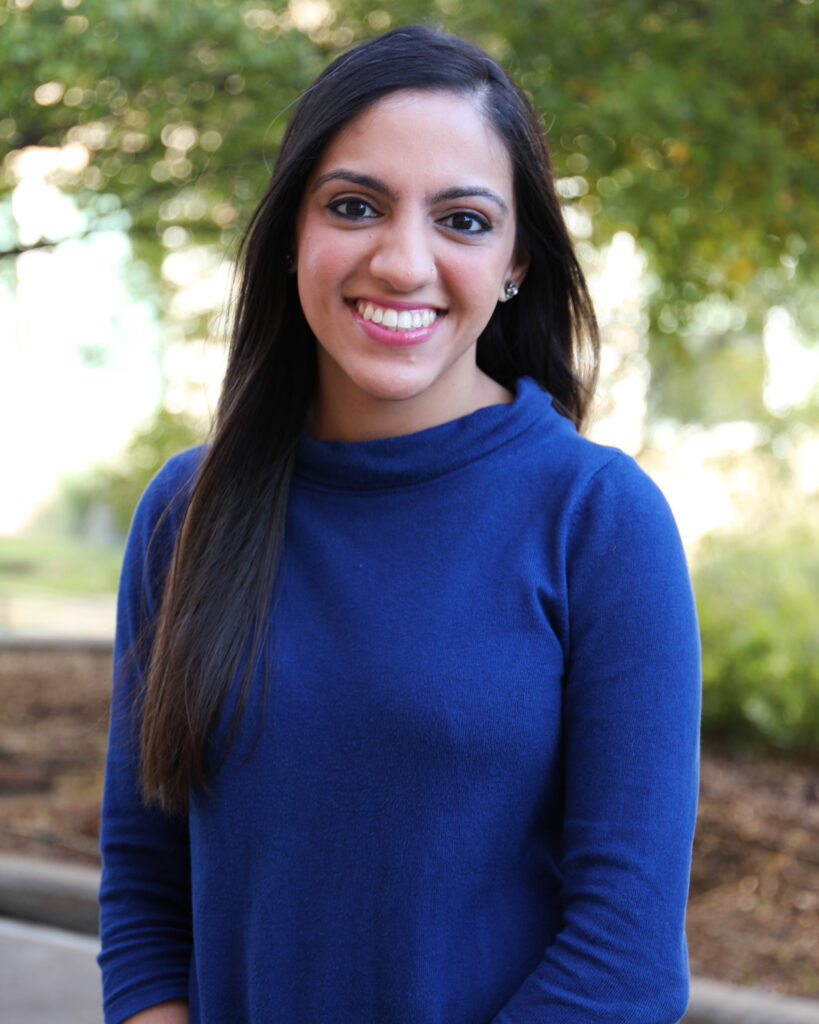 Sonya Panjwani, MPH
Research Scientist
Sonya Panjwani, MPH, joined the Weitzman Institute as a Research Scientist in December 2021, where she brings her experience in community-based research, program evaluation, project management, and systems science approaches to understanding public health problems. Prior to joining CHC, Sonya served as a Senior Research Associate in the Laboratory for Community Health Evaluation and Systems Science at Texas A&M University where she managed evaluation activities for six federally funded grants by incorporating systems science methodologies, such as network analysis and agent-based modeling. Her research has been published in peer-reviewed journals, and she has given presentations at both domestic and international public health conferences. Sonya is currently pursuing a PhD in Health Education with a focus on International Development at Texas A&M University. She also holds a Master's in Public Health from Texas A&M University and a BA in Biochemistry and Molecular Biology from Boston University.
Instructional Design Specialist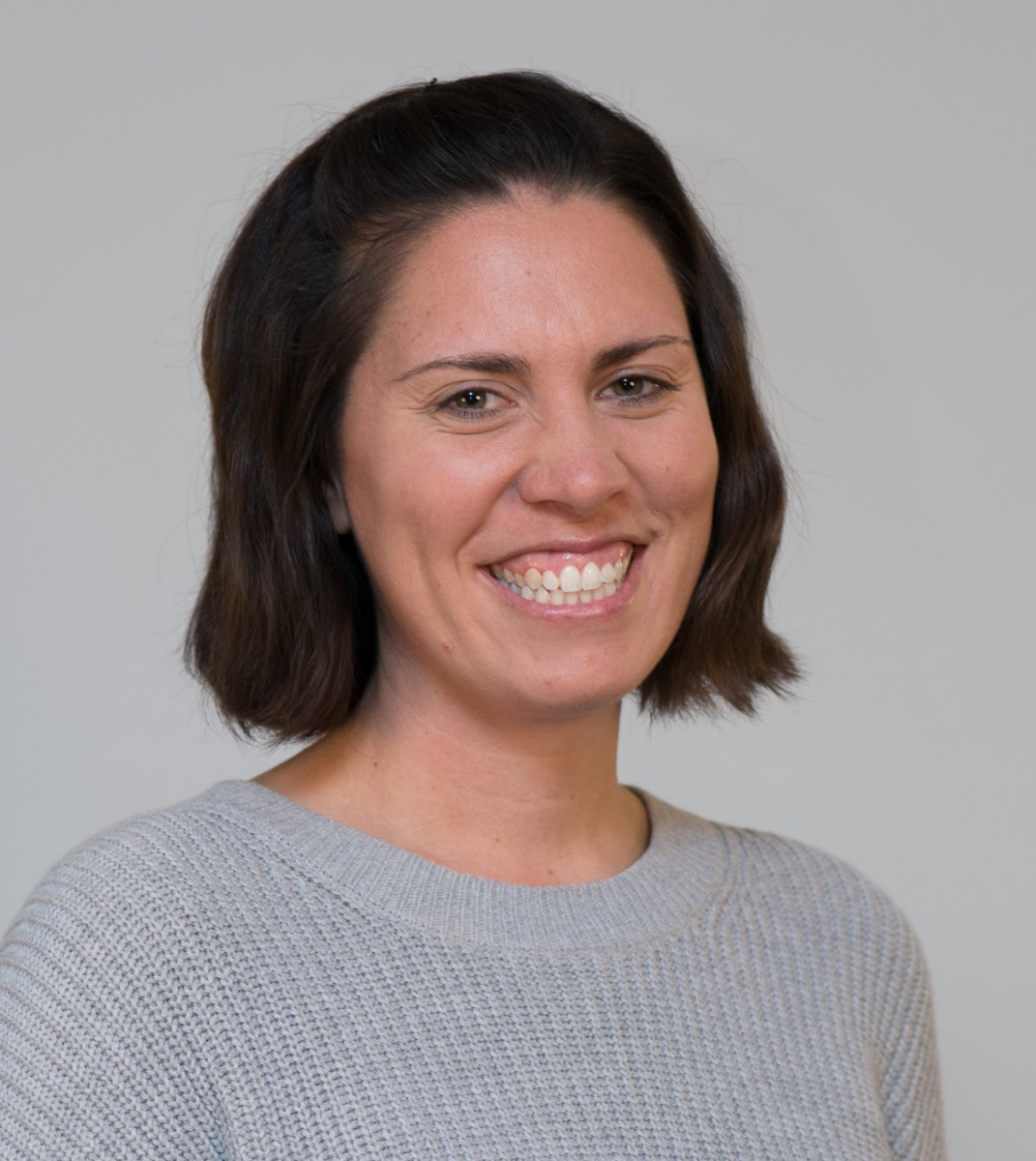 Colleen Phillips
Instructional Design Specialist
Colleen is an Instructional Design Specialist for the Weitzman Education team. Colleen works to continually improve our education programs and develop engaging synchronous and asynchronous content to support our mission. Previously, Colleen worked in higher education where she assisted faculty with the development of online courses for undergraduate and graduate programs. She also has experience creating synchronous and asynchronous training curricula and instructional materials in secondary school and corporate settings. Colleen earned a Bachelor of Arts degree in Secondary Mathematics Education from Villanova University, a Master of Education degree in Mathematics Education from Rutgers University – New Brunswick, and a Master of Science in Instructional Design and Technology degree from Saint Joseph's University of PA.
Project Director / Co-Principal Investigator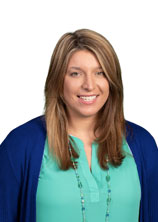 Amanda Schiessl, MPP
Project Director / Co-Principal Investigator
Amanda Schiessl (she/her), MPP, is the Project Director/Co-Principal Investigator of the Health Resources and Services Administration's (HRSA's) National Training and Technical Assistance Partners (NTTAP) on Clinical Workforce Development at Community Health Center, Inc. (CHC)/Weitzman Institute. In this role, she leads CHC's work in creating, implementing, and executing free innovative training and technical assistance (T/TA) nationally to health centers in the key areas of training the next generation, transforming teams and newly expanded to emerging issues such as COVID response T/TA and soon-to-launch HIV prevention T/TA. Amanda served as Co-Principal Investigator on the creation of an organizational readiness tool to implement change in Federally Qualified Health Centers, resulting in the creation of the Readiness to Train Assessment Tool. She recently project-managed CHC's statewide COVID-19 testing efforts in collaboration with the State of Connecticut. Amanda also served as the site lead for Connecticut's first mass vaccination drive-through clinic, supporting efforts to design, launch and innovate workflows and processes for mass vaccinations.

Amanda started at CHC as the first Interprofessional Student Coordinator. Her diverse background in higher education provided her with the skills to develop systems needed to support efforts to train the next generation of health care professionals as outlined in the CHC Healthcare Student Playbook. She provided support to two HRSA grant partnerships with affiliated academic institutions with the objectives of providing comprehensive didactic and clinical experiences that prepare students to deliver effective integrated care services upon graduation within complex health settings for medically underserved communities. Amanda completed her Bachelor's Degree in Allied Health at the University of Connecticut and received a Masters of Public Policy degree with a Health Policy concentration from Trinity College.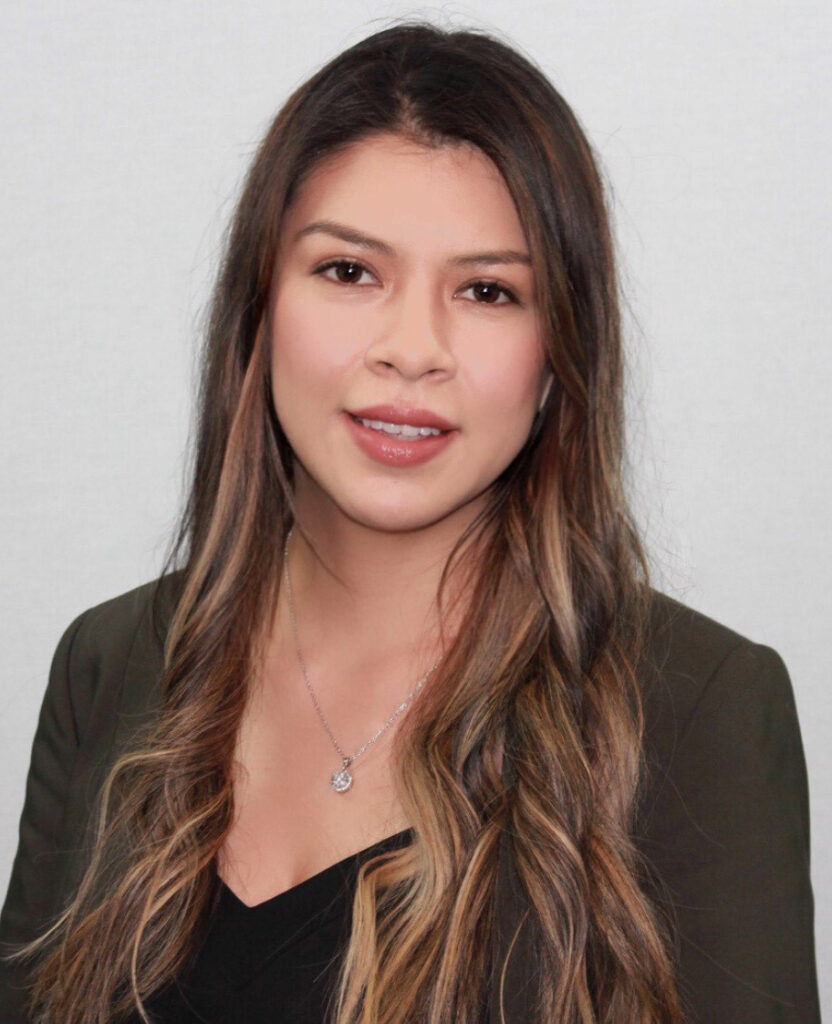 Melissa Sigua
Research Coordinator
Melissa joined the Weitzman Institute in January of 2021. She is a Research Coordinator for the NIH's All of Us Research Program (AoURP). Her role encompasses participant outreach, education, data and biospecimen collections. She enjoys building rapport with participants but also credence about the program among her community. Her support has facilitated the successful re-opening of the AoURP at New London's Community Health Center.

Melissa earned a Bachelor's of Biology with a minor in Microbiology at the University of Connecticut in 2017. During her time as an undergraduate student, she studied American Sign Language and volunteered at Americares Free Clinic in Stamford CT, as a Medical Translator. Prior to Weitzman Institute, she worked as an Advanced Clinical Associate at an urgent care facility and as a Medical Scribe for various specialties. She gained vast experience and medical knowledge while working indirectly and directly with patients. While simultaneously serving her community and earning her degree, her commitment to improving healthcare disparities was sparked. She noticed that although modern medical practices enabled people to live longer and live better quality lives, the majority of these opportunities are restricted to many individuals due to their socioeconomic status. Her passion is to work with patients and programs that assist in bridging this gap.
Weitzman Institute Project Manager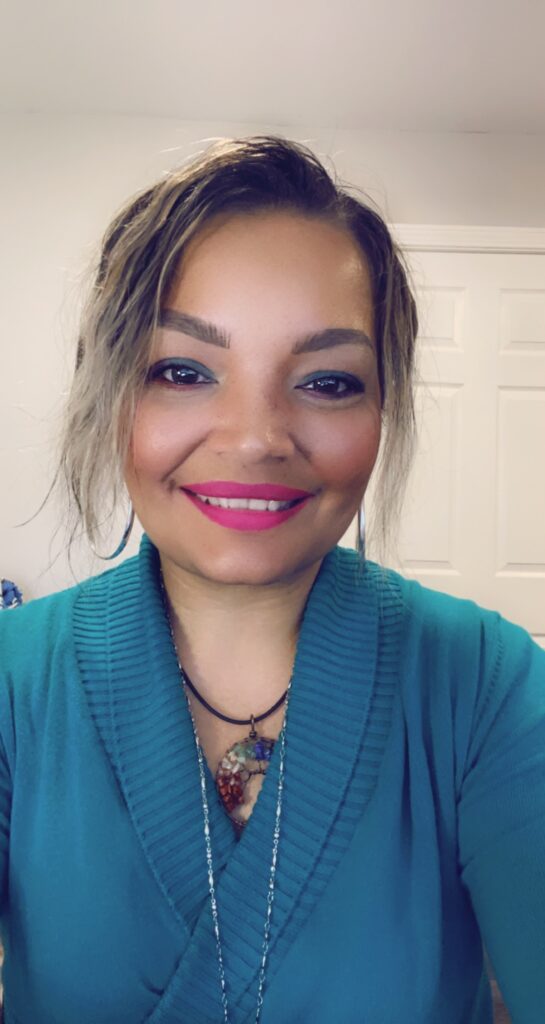 Idiana Velez
Weitzman Institute Project Manager
Idiana Velez is the Project Manager for Research and Evaluation at Weitzman Institute. Idiana has 16 years of experience working in the human services field serving key populations and has always had a passion for helping underserved communities. Idiana worked for the Community Health Center, Inc.'s Center for Key Populations (CKP) as the PrEP Navigator and HIV Education Coordinator where her work focused on the uptake of PrEP. Through this position, Idiana took the lead in educating providers on PrEP and obtaining buy-in, as well as training the MA staff on how to approach patients that can benefit from PrEP. In her time working with CKP, Idiana assisted in the recruitment of focus groups for a research project on SOGI (Sexual Orientation and Gender Identity) data collection and compilation. Before starting at the Weitzman Institute, Idiana worked as a Grants Manager at an LGBTQ+ primary care center, managing a prevention grant from the Department of Public Health on PrEP and HIV Prevention.

In her current role as a Project Manager for the Weitzman Institute, Idiana contributes to multiple research projects by conducting patient interviews as well as assisting with patient recruitment and FQHC recruitment for project rollouts at the national level. She also brings her expertise in working with marginalized populations to meet the needs of the Weitzman Institute's diverse research portfolio. Additionally, Idiana plays a significant role in the development for Weitzman by actively seeking funding opportunities and leading the WI Internal Funding Committee. She also provides support for our grant writers by tracking all activities during the writing process as well as all components of the applications. Idiana has cross-department roles within Research and Education and provides administrative support to the VP/Director as well as the Director of Partnerships and Development at Weitzman Institute.
Principal Investigator, All of Us Research Program / Senior Research Associate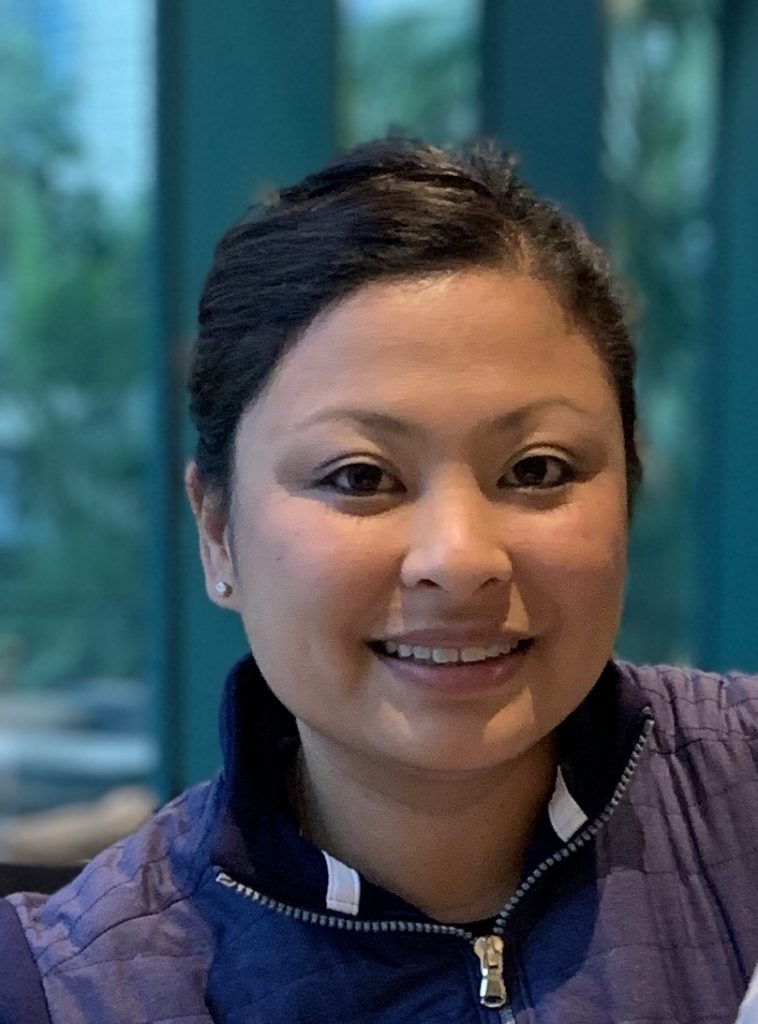 Katrina Yamazaki, PhD
Principal Investigator, All of Us Research Program / Senior Research Associate
Dr. Katrina Yamazaki is the Principal Investigator for the All of Us Research Program and Senior Research Associate at Weitzman Institute. Dr. Katrina Yamazaki received her Ph.D. from UC San Diego where she used x-ray imaging and biochemical techniques to study the mechanisms by which abnormal wall motion leads to an upregulation of inflammation in the heart. Dr. Yamazaki was a Professor in the Department of Biological Sciences at Cal State LA where she ran a cardiovascular metabolism research lab and taught multiple courses related to human anatomy, physiology and pathology. She also served as program coordinator and director for the California State University Louis Stokes Alliance for Minority Participation undergraduate program and Bridge to Doctorate program for graduate students, which prepared students facing socioeconomic, educational and financial barriers for STEM graduate programs and/or the STEM workforce. Dr. Yamazaki brings her experience in research, mentoring, program oversight and working with a diverse community to her role at Weitzman Institute.