Learn more about Dr. Oliveira and JEDI at Moses/Weitzman Health System
Thanks for your interest in the path that the Moses/Weitzman Health System has forged in Justice, Equity, Diversity and Inclusion work (JEDI) among Federally Qualified Health Centers (FQHCs) and other safety net systems.
Moses/Weitzman's Commitment
The Moses/Weitzman Health System (MWHS) fosters a culture of equity and inclusion in broad and specific terms, and is committed to advancing its values of justice, equity, diversity and inclusion across the organization. We acknowledge, embrace and value the diversity and individual uniqueness of our patients, students, employees and external partners. Our commitment to justice, equity, diversity and inclusion presents itself in our quality health care delivered to our patients, our passion for inclusive excellence for our employees, the learning environment we foster for our students, and the attention paid to our equitable and inclusive policies and practices across the organization.
Leadership and Growth
Under Dr. Oliveira's leadership and through our Weitzman Institute's national reach, our JEDI work has expanded beyond our health centers to offer programs for primary care centers across the country, including aJustice, Equity, Diversity, and Inclusion (JEDI) Certificate Program  for organizational leaders, along with a growing suite of training and coaching opportunities.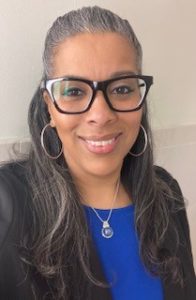 Karoline Oliveira, ED. D (she/her)
Chief Diversity, Equity & Inclusion Officer
Karoline Oliveira, Ed.D, is the Chief Diversity, Equity and Inclusion Officer at the Moses/Weitzman Health System. Prior to joining MWHS, she served as Interim Executive Director, Office of Diversity, Equity, and Inclusion and Special Advisor to the President, at Life University in Georgia, where she successfully developed and advanced the university's DEI strategic agenda. Previously, she was Interim Director of the Multicultural Center at the University of Rhode Island, from which she received her B.S. and M.S. Karoline received her Ed.D. in Higher Education Leadership from Johnson & Wales University. She brings to the MWHS more than 15 years of experience in driving innovation and furthering the vision and mission of organizations through diversity enhancement initiatives.
Learn more about JEDI
Please complete the form below to learn more about how our programs can meet your organization's specific needs and advance your center's JEDI work. One of our JEDI program team members will reply to your inquiry soon.