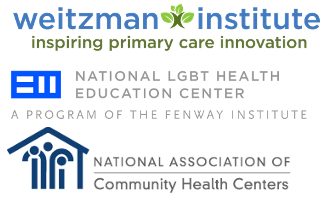 The first Project ECHO LGBT Health cohort has ended. 
For more information contact:
Agi Erickson, Director of Business and Partnership Development
[email protected]
(860) 347-6971 ext. 3741
Lesbian, Gay, Bisexual and Transgender (LGBT) patients often experience negative health outcomes due to stigma, prohibitive laws and policies, demographic factors, and barriers to care. As health centers implement policies to promote cultural competency and a welcoming environment for LGBT patients, primary care providers have an increasing need for further training and support to address this population's unique health needs.
Designed for primary care providers by primary care providers, Project ECHO® LGBT Health fulfills this need with twice monthly videoconference sessions where primary care providers will receive specific recommendations on challenging cases from an expert, multidisciplinary faculty and build knowledge on topics such as HIV prevention and care, taking a comprehensive sexual health history, conceiving and raising families, and behavioral health.
Project ECHO® LGBT aims to:
Encourage public health and primary care collaboration
Support integration of care
Improve knowledge and self-efficacy
Promote the adoption of best practices
"I find it beneficial that providers have the opportunity to consult and discuss LGBT patient health issues with the expert panel. My experience in presenting a case to the expert panels is a positive one. The experts are very approachable, knowledgeable, and provide expert guidance. They all made me feel comfortable to present my cases. Though our clinic is still in the developing stages, I encourage my colleagues to participate as time allows."
– Magdalena Amaya, NP; Project Vida, TX